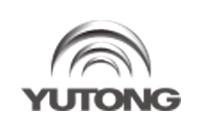 Zhengzhou Yutong Group Co., Ltd.
China Buses Service Search Find the Offical Authorized Service on this Channel.
Service Concept
We will provide comprehensive services to customers' satisfaction. With professional service skills and full service enthusiasm, Yutong Bus Overseas Service Team will provide customers with comprehensive and high-quality services to ensure that customers' vehicles are under a good operating condition, to improve customers' vehicle rate of operation, to increase value for customers, and to make customers trust the Yutong services.
Well-established service network
As of the end of 2018, Yutong has had 227 chartered service companies and 350 authorized service outlets. Moreover, Yutong also sends service engineers and spare parts managers to reside in the key overseas markets and provide service to customers.
Yutong has set up eight spare parts warehouses in France, Australia, United Arab Emirates, Russia, South Africa, Cuba and Panama respectively, and five spare parts consignment warehouses in Saudi Arabia, Nigeria, Slovakia and Singapore.