Yutong Presents the Lates Electric Bus T13E in Chile
August 24,2022
Yutong, the largest bus manufacturer in the world, thanks to its zero-emission models, has been able to continue its sales progression outside of China, reaching more markets. Now the manufacturer, which is approaching 60 years of history, presents its elegant and attractive T13E electric coach in Chile, which takes the base of the award-winning diesel T13 to offer a new concept of mobility in highway segments.
A very fluid print, showing a new style of Yutong design that we started to see in 2019 with a generation of advanced products. A front with a "smiling face", fluid lines, large windscreen, LED lighting and forward mirrors convey the image of a coach that, even stopped, has the stamp of a high-performance model.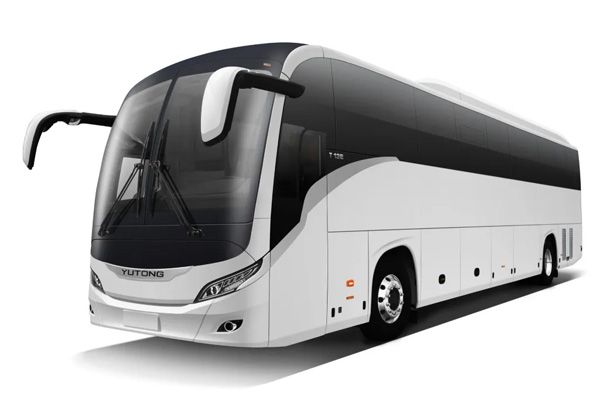 They are 12.97 meters long and can accommodate up to 48 occupants in a quiet and noise-free environment, which helps those traveling in it to rest better, while enjoying a premium interior with high-quality materials and details, where it reflects the new Yutong style.
Powerful electric motors allow it to overcome slopes of up to 20% incline, taking it to a maximum speed of 100 km/h. Its batteries have Lithium-Iron-Phosphate technology and support a storage capacity of 350 kWh. The autonomy and recharging intervals to achieve the maximum duration of the accumulators can be monitored with Yutong telematics systems that will allow a more efficient and economical operation.
And for safety, there is no problem, as it has an extensive list of elements for the occupants' peace of mind: EBS (Electronic Brake System, ESP (Electronic Stability Program), HSA (Hill Start Assist), EBA (Electronic Help Braking), BAWS (Driver Fatigue Monitoring), TPMS (Tire Pressure Monitoring), LDWS (Lane Departure Warning) and ALD (Axle Load Display).
A new model for Latin America, with Chile as the spearhead in road electromobility, which the other Latin American markets will want to know and enjoy, thanks to Yutong's advances.
Source : Busworld
Views:16306
Tags: Yutong electric bus Chile
Poster Press to save or share