Ankai Buses -- London's Iconic Red Double Decker Buses
August 08,2012

www.chinabuses.org: Big Bus Tours has put 20 sightseeing buses from Chinese manufacturer Anhui Ankai Automobile Limited Company into operation in London. They are the first Chinese double-deck buses to enter service in the UK. The vehicles have been successfully put through the Individual Vehicle Authorisation (IVA) process and have now gained approval by VOSA officials.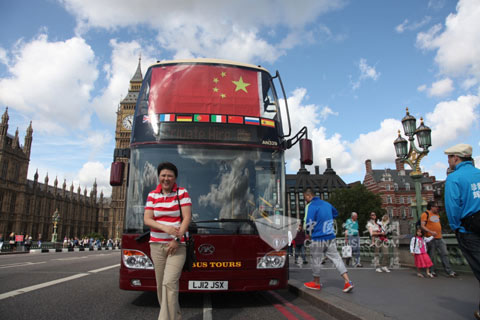 While traveling to the UK for the 2012 Olympic Games, the tourists can also enjoy some sightseeing in the British capital, and there's no better way to see the sights of London than from the open top of a red double-decker bus. Won't they be surprised to find the "national symbol" they're riding on is one of 34 new open-top double-decker buses made by Ankai bus from China.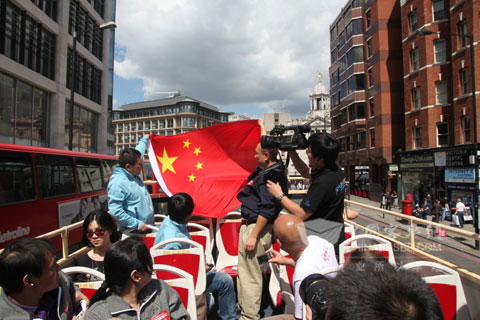 Equipped with Cummins Euro 5 engines, Voith gearboxes and ZF axles, ten of the 81-seaters are fully open-top, whilst the rest are built to a half-top design. Big Bus Tours and Ankai have worked closely throughout the research and development process to ensure a product tailored to the needs of the operator's London sightseeing operation.

Big Bus Tours and Ankai Bus have had a relationship for more than four years, with Ankai first supplying vehicles to Big Bus Tours in Dubai in 2007. Since then, the business has also used Ankai products in Abu Dhabi, Hong Kong, Shanghai, Las Vegas, San Francisco and Philadelphia. Of its worldwide fleet of over 300 sightseeing buses, 74 have been manufactured by Ankai.
Source : www.chinabuses.org
Views:3989
Tags: Ankai double decker bus
Poster Press to save or share