Ankai Sightseeing Buses Highlight the Scenic Resort Mount Wutai
June 08,2011
www.chinabuses.org: Recently, the purchasing order has been signed for 40 Ankai sightseeing buses from the scenic resort Mount Wutai, including 20 11-meter HFF6111GK89 sightseeing buses as well as 20 Best buses. By far, there have been about 70 Ankai buses in operation there.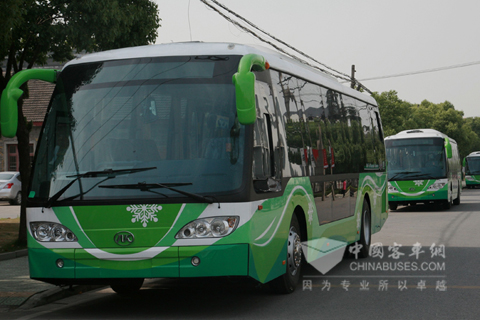 Ankai sightseeing bus in the scenic resort Mount Wutai

It has high demand on the heating of the buses due to the cold winter in Mount Wutai. Therefore, theses buses are equipped with independent fuel fired heaters and forced heat dissipation to make sure the evenly heating of the interior of the buses.

With the clear strategic objective of "making the first sightseeing bus brand in China", Ankai Bus has currently occupied the market of AAAAA Scenic Areas in China with over 80% market shares, based on the effort for five or six years.

11-meter Ankai HFF6111GK89 sightseeing bus

Since the access of Ankai buses to the tourist sightseeing bus market, Ankai Bus holds the market demand of AAAAA Scenic Areas in China, based on the profound analysis and specially makes innovative design: firstly, the application of monocoque offers more spacious interior, more seats, light weight and good fuel-saving; secondly, panoramic window design for wide vision; thirdly, widen passenger door convenient for passengers' getting on or off.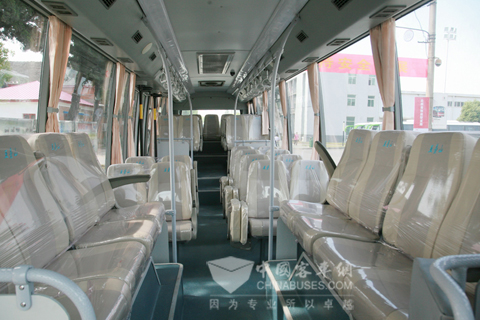 Interior of Ankai sightseeing bus

Ankai sightseeing buses provide visitors with comfortable riding and higher operation effect for the operators. Apart from the precise positioning of products, the high quality and the good performance of Ankai sightseeing buses in safety, environment-protection and energy-saving confirm the outstanding achievements.

Source : www.chinabuses.org
Editor : Andrea
Views:3018
Poster Press to save or share