Zambia High Official Highly Praises Zhongtong Buses
April 13,2011
www.chinabuses.org: On 8 April 2011, Mr. Lopa, Zambia Army Commander led the delegates from Zambia to visit Zhongtong buses. Mr. Li Jiliu, the Deputy General Manager of Overseas Sales Company of Zhongtong Bus accompanied them during the visiting.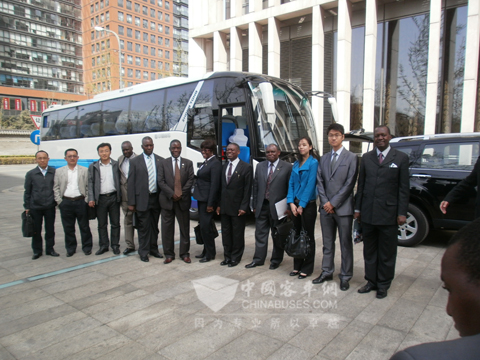 Zambia delegates visit Zhongtong bus

Through careful learning of China bus builders. Mr. Lopa chose Zhongtong Bus for the only bus builder to be visited. The delegates showed great interest in Zhongtong products and actively communicated with the Zhongtong staffs. Mr. Lopa consulted about the adaptability of the products in Zambia and expressed great confidence of Zhongtong buses in the local market after getting the specific explanations and learning that Zhongtong products have exported to over a half of countries in Africa.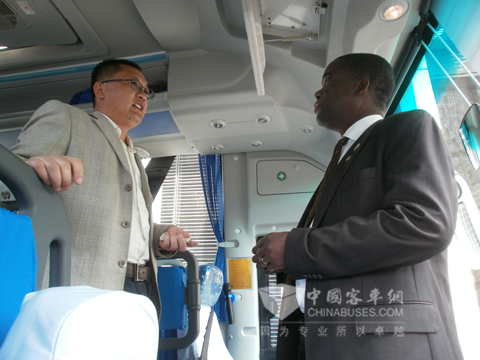 Mr. Li Jiliu, the Deputy G.M. of Overseas Sales Company of Zhongtong Bus specially introduce Zhongtong bus to Mr. Lopa

Zhongtong Cruise series coaches are designed for long-haul transport and tourist market, inheriting the concept of modern science & technology and human-centered factors as well as outstanding advantages of fashionable shape, wide interior space, mature assembly, reliable performance and reasonable matching. The models are equipped with the advanced world analog systems, optimal air intake & air-out and engine thermostatic control system, which effectively reduces energy consumption and wear-out, enhancing the economy of the complete vehicles.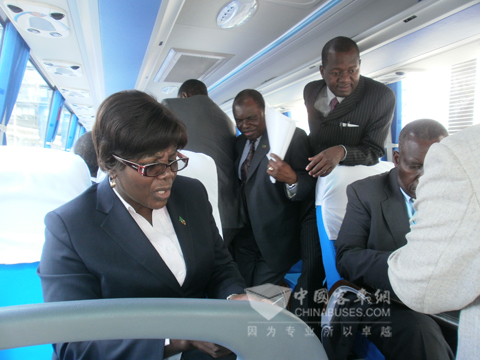 Delegates visit Zhongtong bus
Source : www.chinabuses.org
Editor : Andrea
Views:3015
Poster Press to save or share