King Long: Winning & Running in China Report IV
September 10,2009
English.chinabuses.com: Through nearly a month of planning, Xiamen Kinglong United Automotive Industry Co., Ltd (Kinglong for short as below) kicked off its long-distance trial run of new devices and technology on August 31, 2009 in Hebei province.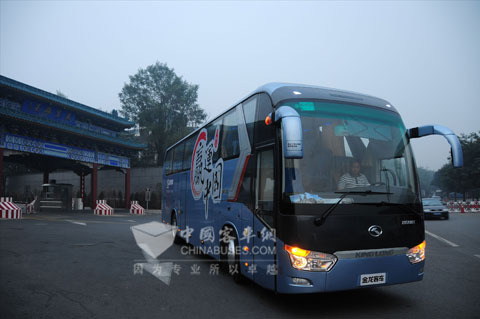 Kinglong on the Move in Hebei

From August 30 to September 4, the itineracy exhibition passed the cities of Tangshan, Qinghuangtao, Chengde and Zhangjiakou. Kinglong emphasized its new products XMQ6128Y, XMQ6799Y, XMQ6530, etc and core technology King-Power intellectual power transmission chain during the exhibition. Many local clients warmly welcomed this kind of activity and planed to buy Kinglong buses in the next batch.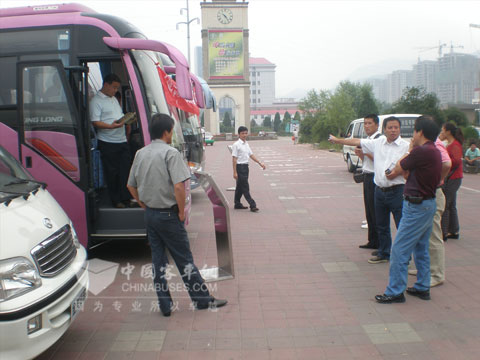 Itineracy Scene

According to different market, Kinglong targets different clients. In the city of Tangshan, Kinglong aims shuttle bus market. In Qinghuangdao, Kinglong aims bus renewal market. In Chengde, Kinglong emphatically promotes its new model Jieguan series minibus. In Zhangjiakou, Kinglong wins the purchase order with total 20 buses.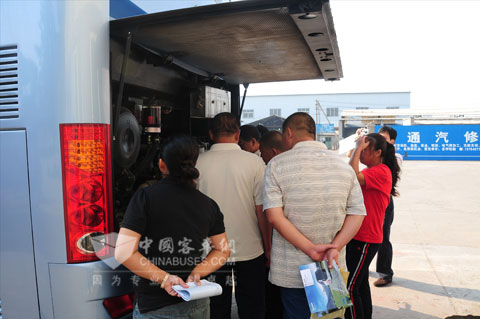 Clients Study King-Power Technology

All of these achievements prove Kinglong's strength and giving Kinglong people great confidence. In the year of 2009, the sales volume of Kinglong in Hebei province targets 100 million Yuan. The itineracy exhibition will be the good propeller to push Kinglong moving forward.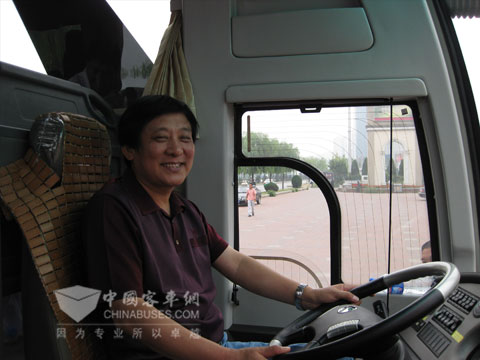 Client Takes Test Drive
Source : english.chinabuses.com
Editor : Wei Yu
Views:3666
Poster Press to save or share