Ankai A5 Electric Buses Provide Greener and More Convenient Transportation Services in Yongzhou,Hunan Province
November 15,2023
Recently, a batch of brand new Ankai A5 electric buses arrived in Dong'an County, Yongzhou, Hunan Province. Their presence has greatly upgraded the public transport network, providing faster and more environmentally friendly transportation services for people living in both urban and rural areas.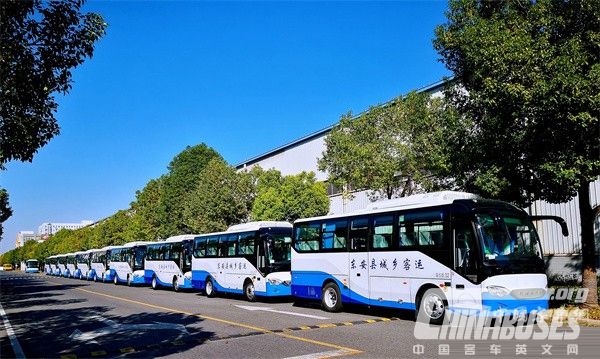 As a medium-sized bus, Ankai A5 is particularly designed for the tourist and passenger transportation markets. With a more streamlined body structure, it provides a comfortable traveling environment for passengers. Equipped with CATL batteries, it achieves a more commercially competitive continuous driving distance. More importantly, it helps bus operators cut their purchasing and operation costs.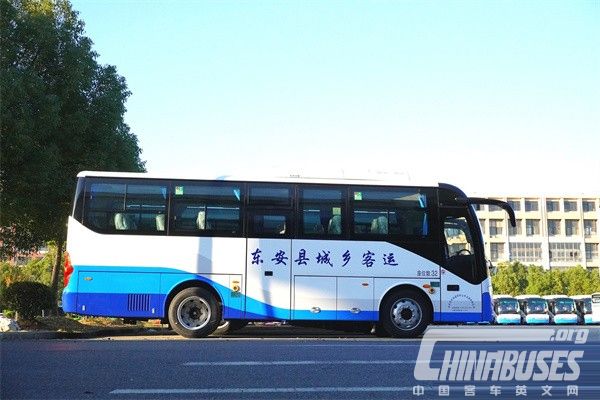 Since 2021, Dong'an County has been making relentless efforts to build a more integrated urban-rural public transport network. Currently, it boasts 64 passenger transportation routes, connecting all villages (301 in total) across the county.
In June this year, Ankai delivered 110 units electric buses to its customer in Yongzhou, Hunan Province. After their arrival, the electric buses were immediately put into operation in Qiyang County and Jianghua County in the city, providing greener and more convenient transportation services for local residents. It is estimated that these Ankai electric buses will help the bus operator cut their operation costs by 8.67 million RMB and cut carbon emissions by 184.8 tons each year.
Source : www.chinabuses.org
Editor : Lucy
Views:5163
Tags: Ankai electric bus
Poster Press to save or share