Dongfeng Cummins Delivers Integrated Gas Gas Power Chains to Customers in Wuhan
November 10,2023
On Nov., 8, 2023 China International Commercial Vehicle Exhibition was held in Wuhan, Hubei Province. During the exhibition, Dongfeng Cummins held a grand ceremony to mark the delivery of integrated gas power chains to its major customers. Zhou Jianyu, president of Neijiang Yufeng Logistics Co., Ltd., Xiao Shuangshuang, president of Anhui Qunsu Supply Chain Management Co., Ltd., Xie Zhipeng, director of marketing and general manager of after-sales department of Dongfeng Commercial Vehicles, Tong Sanmin, deputy director of marketing strategy planning department, Huang Haitao, General Manager of Dongfeng Cummins, together with a number of distinguished guests witnessed the historical moment.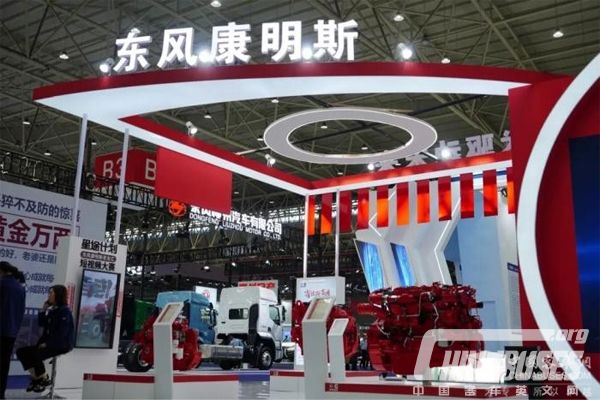 "Our vehicles powered by natural gas achieve high reliability and high effciency, fully meeting customers' requirements in both performances and fuel economy", proudly said Xie Zhipeng. "On the same transportation route, Dongfeng truck powered by natural gas consumes only 27.8 kg gas while a diesel engine powered truck uses up to 32 L of fuel. In comparison, the former substantial cuts our fuel costs", said Zhou Jianyu.
Built on the huge success of its predecessors, Dongfeng Cummins Z15N natural gas engine is a perfect match with Eaton 12-speed automatic transmission gearbox, which has already sold a record number of over 260,000 units in North America alone. Statistics show Z15N cuts gas consumption by 5%-10% and fully meets transportation requirements on artery routes.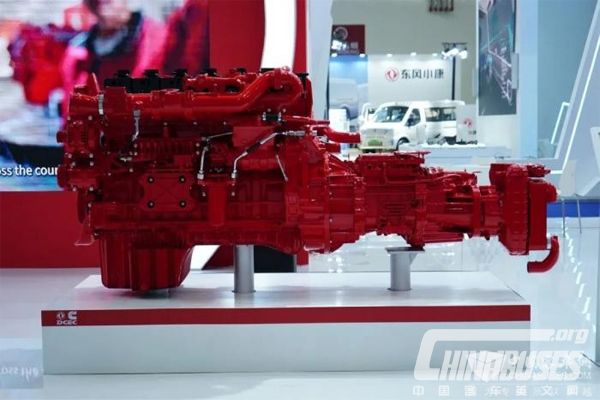 While delivering its integrated gas power chains to its customers, Dongfeng Cummins also brought six latest products on display, including its fist products L9 and Z14 diesel engines, Z12 & Z13 customized heavy-duty engine dual platform (power: 440-620PS; torque: 2800 @ 900rpm) newly launched this year, the newly upgraded 200 horsepower engine D4.0 for intercity transportation (Compared with its predecessor, the engine further cuts fuel consumption by 6%), D6.7N natural gas engine and Z15N natural gas integrated power chains.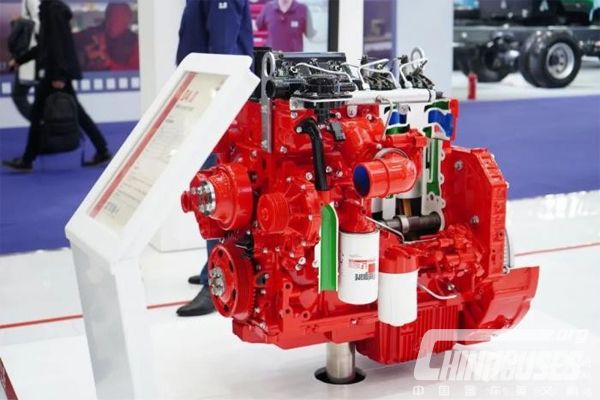 "We have always been attaching paramount importance to reform and innovation and we are committed to providing customized and intelligent products that meet the needs of our customers. Since earlier this year, the demand for the gas powered heavy-duty trucks has skyrocketed. Our integrated gas power chains promise more efficient, more reliable and more cost-effective logistic solutions", said Huang Haitao, general manager of Dongfeng Cummins.
Against the "dual carbon" strategy and the lackluster transportation market environment, the natural gas powered heavy trucks with high fuel economy and competitive performances have been gaining an increasing popularity among customers. As one of the leading players in the internal combustion engine industry, Dongfeng Cummins boasts formidable capacity in research & development and a wide spectrum of natural gas power solutions for vehicles. So far, it has established a solid reputation in the market with its powerful and energy-efficient engine products.
Source : www.chinabuses.org
Editor : Lucy
Views:4712
Tags: DCEC Dongfeng Cummins
Poster Press to save or share