Foton AUV 24/7 After-Sales Services Win Wide Recognition Among Customers
November 10,2023
Service is the guarantee of creating value. How to provide customers with better and more convenient service has become the focus of attention for many bus companies. As one of the leading players in China's new energy bus industry, Foton AUV has always adhered to the concept of green development, practiced the mission of state-owned enterprises, and provided safer and greener transportation solutions featuring constant technological innovation, winning wide recognition among customers.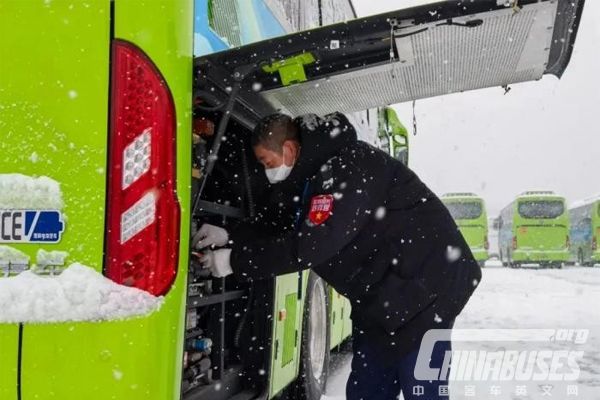 As early as 2006, Foton AUV Bus officially launched the "first-class" service system, taking the lead in creating a full-cycle service guarantee system in China to provide customers with convenient, intelligent and high-value one-stop solutions. It has built nearly 5000+ service outlets, 50+ regional spare parts warehouses across China, to provide customers with 24/7 after-sales services, promising customers "repair work within 3 hours repair, rescue work within 2 hours, dispatch of service engineers within 1 minute".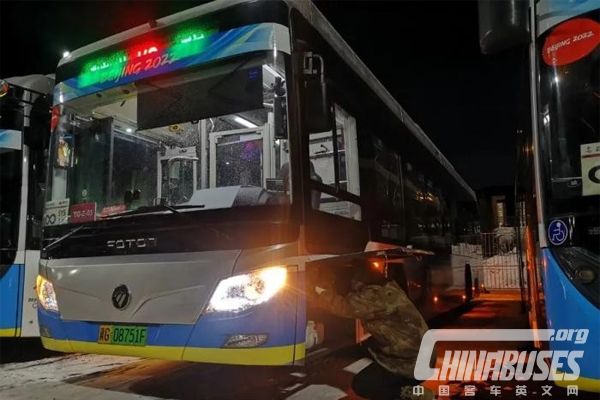 It is also worth noting that during the Spring Festival every year, Foton AUV after-sales services are available as well, fully ensuring the smooth operation of all its vehicles during the peak travel season.
During the Beijing Winter Olympics in 2022, Foton AUV had 1,223 buses in service, including a record high number of 515 hydrogen fuel cell buses. In the meantime, its after-sales service engineers carried out on-site inspection and maintenance work. So far, it has accumulated rich experience in successfully serving a number of high-profile events.
Source : www.chinabuses.org
Editor : Mark
Views:4637
Tags: Foton AUV after sales service
Poster Press to save or share