Golden Dragon Showcases 5G Connected Autonomous Driving Logistic Vehicle and Hydrogen Fuel Cell Medium-sized Coach at CIFIT
September 14,2023
From September 8 to 11, the 23rd China International Fair for Investment & Trade (CIFIT) and 2023 International Investment Forum were held in Xiamen, Fujian Province. With "Expanding Two-Directional Investment, Jointly Promoting Global Development" as the permanent theme, and "Opening Up, Integrating, Leading High-Quality Development" as this year's theme, 2023 CIFIT has attracted over 58,000 visitors from both home and abroad.
As one of the leading players in the auto industry in Fujian Province, Golden Dragon brought its 5G connected autonomous driving logistic vehicle Polestar and its latest generation hydrogen fuel cell medium-sized coach Kast on display.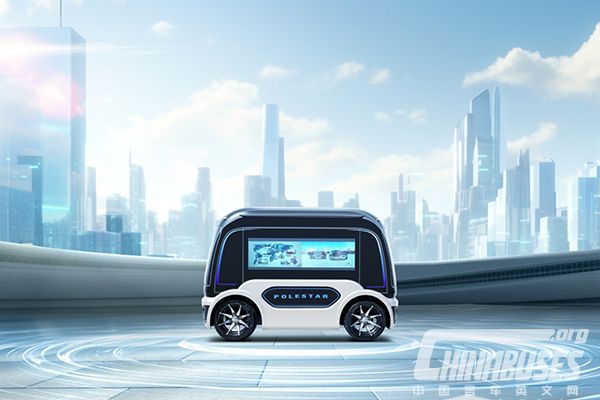 According to the bus maker, Polestar is particularly designed for short-distance logistic services, such as food delivery. Measuring 2.1-meter in length, it has a storage space of 2.3 cubic meters and a steering radius of less than 5 meters. Equipped with a 41-inch touch screen and the latest generation of voice exchange system, it can effectively interact with people, allowing it to work more efficiently.
The medium-sized coach Kast entirely powered by hydrogen fuel cells fully represents the bus maker's relentless hard work in the past two decades. Generating zero amount of emissions, the coach can get a hydrogen refill in a fairly short amount of time and is able to drive a competitive long distance continuously. While driving smoothly and quietly on the road, the hydrogen fuel cell Kast still works well when the temperature drops to -30℃ and stays unaffected when the temperature drops to -40℃.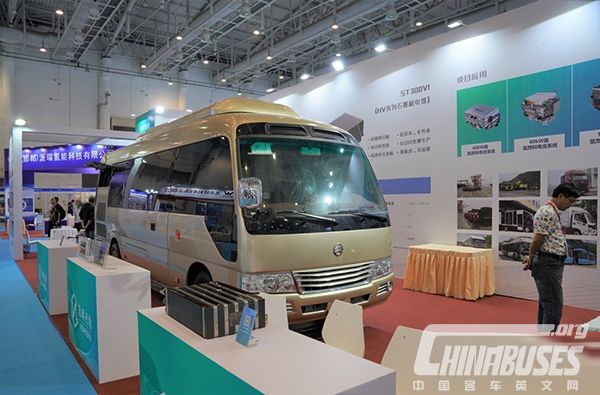 As the first batch of bus makers to obtain the permit for producing autonomous driving vehicles, Golden Dragon has so far delivered nearly 300 units self-driving vehicles to its customers. They are put into operation for mini-circulation bus route service, express bus route service, employee transportation service within industrial parks, tourist transportation within scenic spots.
As one of the leading players in the hydrogen fuel cell vehicle field, Golden Dragon has successfully developed light trucks, heavy-duty trucks and a host of commercial vehicles (4.5T-18T, 6-meter - 12-meter) powered by hydrogen. These vehicles have so far been put into service for urban public transport, urban cleaning service, refrigerating logistic service, etc.
Source : www.chinabuses.org
Editor : Lucy
Views:4397
Poster Press to save or share