Zhongtong LCK6105HGC Natural Gas Bus and LCK6127H On Display at CNEA Expo
August 29,2023
From August 23 to 27, the fourteenth China-Northeast Asia Expo, also known as CNEA Expo, was held at Changchun International Exhibition Center. Jointly organized by China's Ministry of Commerce, National Development and Reform Commission (NDRC), China International Trade Promotion Association (CITPA) and Jilin Provincial Government, this year's CNEA Expo has attracted wide media and public attention. Zhongtong brought its LCK6105HGC city bus and LCK6127H travel coach on display, showcasing its latest achievements in bus development.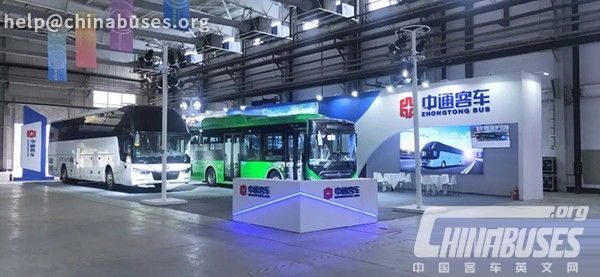 With a low-floor access, Zhongtong LCK6105HGC city bus has USB recharging portals, disembarking ring and ergonomically designed seats on board, providing more travel conveniences and comforts for passengers. Equipped with Weichai natural gas engine, the bus cuts carbon emissions by 20-30% and sulfide emissions by 99% when compared with a diesel powered bus.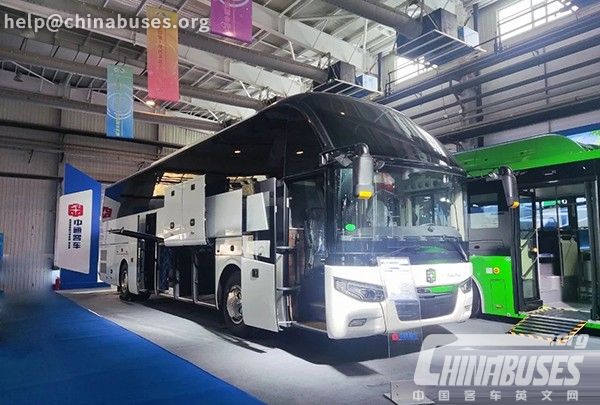 Mainly targeted at the high-end tourist transportation market, Zhongtong LCK6127H travel coach is the first super large-sized coach to complete the front collision safety test. In addition, it has gone through tests in harsh working environment when temperature drops to -40℃. With intelligent driving systems, the coach achieves higher maneuverability.
As one of the pioneers in exploring the overseas market, Zhongtong has made its way to over 100 countries and regions across the globe, providing tailor-made transportation solutions for global bus operators.
Source : www.chinabuses.org
Editor : Isabella
Views:6046
Tags: Zhongtong LCK6105HGC city bus
Poster Press to save or share