BYD Rolls Out Tailor-Made Electric Double-Deckers for Chile
August 25,2023
On August, 23, BYD announced that it would soon deliver 10 units tailor-made B12C01 electric double-deckers for its customer in Chile, helping the country further upgrade its public transport network.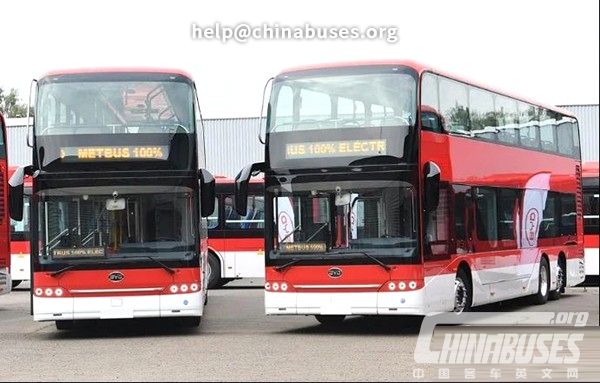 Measuring 12.128-meter in length and 4.170-meter in height, B12C01 electric double-decker excels not only in its design but also its performances. Apart from 69 seats, it has six priority seats, one super-wide seat and a special area for wheel-chairs on board. According to BYD, the double-decker boasts a maximum loading capacity of 97 passengers. In addition, it has 30 USB portals, WiFi service and an advanced air-conditioning system.
B12C01 electric double-decker can get fully recharged in just two hours and can drive 280 kilometers continuously, fully meeting bus operators' daily transportation demands.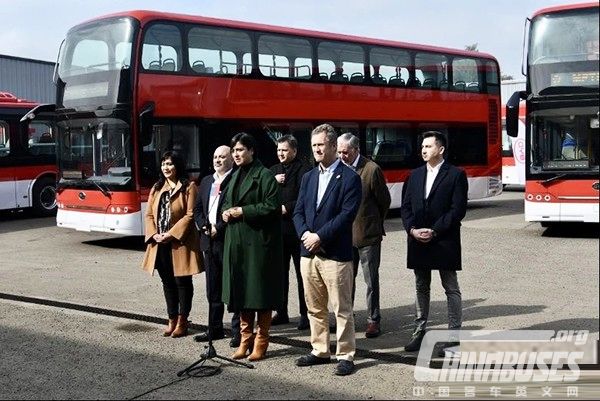 "Committed to promoting the commercial operation of electric buses and providing more convenient transportation services, we have been the trend-setter in Chile's public transport sector", said Tamara Berríos, General Manager of BYD Chile. "With state-of-art technologies, we have built sound infrastructure like recharging facilities to fully meet the smooth operation of our electric buses", the General Manager added.
Since 2017, BYD has been working closely with Chile to build an electricity powered public transport network. In 2018, the number of BYD electric buses working in Chile reached 100 units. By the end of this year, the number is expected to approach 800 units.
As a pioneer in the global electric vehicle market, BYD has established a solid presence in over 400 cities in 70+ countries, providing electricity powered public transportation solutions with zero-carbon emissions.
Source : www.chinabuses.org
Editor : Mark
Views:7815
Poster Press to save or share