Golden Dragon Navigator Won China Patent Award and China Good Design Golden Award
August 23,2023
Recently, Golden Dragon's Navigator won the 24th China Patent Award and China Good Design Golden Award. Since its debut, Navigator has won many honors, including Good Design Awards from US, Innovative Coach in China's 40 Years of Reform and Opening-Up, China's Five-Star Coach with the Highest Safety Standards. Having served the annual NPC and CPPCC sessions and Beijing 2022 Winter Olympic Games, it has established a solid presence in Israel, Saudi Arabia, etc. With a total sales revenue exceeding 500 million RMB, nearly 1,000 units Navigator have been working smoothly across the globe.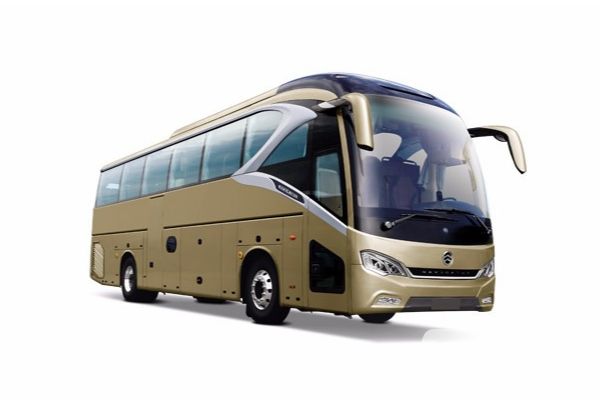 As the most prestigious awards in China's patent field, China Patent Award and China Good Design Award are jointly launched by China National Intellectual Property Administration (CNIPA) and World Intellectual Property Organization (WIPO).
Independently developed by Golden Dragon, Navigator is particularly designed for the high-end market, breaking the monopoly of the European bus brands and showcasing China's design excellence and engineering innovation. Apart from a spacious interior, it is equipped with a host of advanced technologies and provides unrivaled travel comforts for passengers. From its space design, manufacturing procedures, visual presentation, safety standards, materials selection to color collocation, Golden Dragon's design and engineering teams have made meticulous efforts to every detail.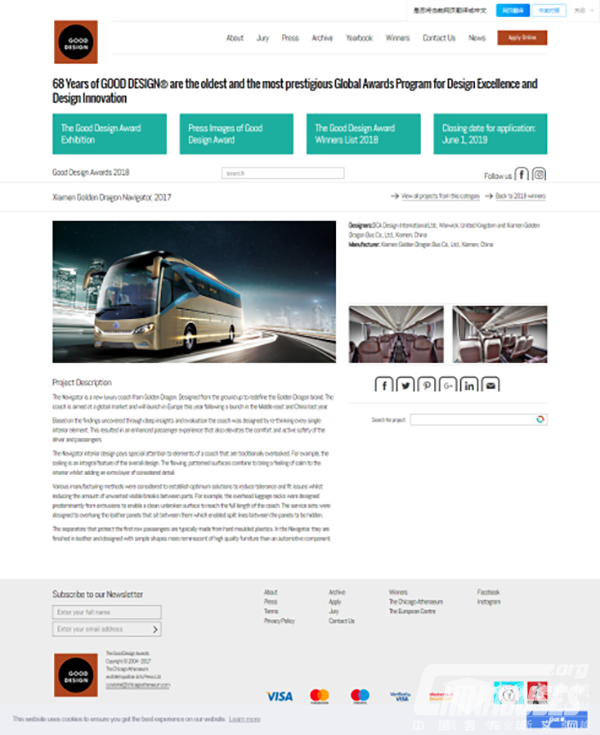 "Navigator has successfully integrated many oriental aesthetic elements, giving the vehicle a lot of visibility on the street", said Shi Tianhua, Chief Engineer of Golden Dragon. Having built a State-Level Industrial Design Center, a State-Level Technological Center and a State-Level Post-Doctoral Research Station, etc., Golden Dragon has been making fast growing investments in research and development of new energy vehicles and internet of vehicles. As a state-owned enterprise with superb digital innovation, the bus maker has played a leading role in a number of state-level and provincial level tech innovation projects and has been a trail-blazer in the global bus-making industry.
In 2003, Golden Dragon officially launched the research and development of new energy buses. In just two decades, it has become a bellwether in the global market. According to the bus maker, its export revenue of new energy buses now accounts for 60% of its total export revenue. In addition, over 300 units Golden Dragon autonomous driving buses are working smoothly in some major cities, laying a solid foundation for their commercial operation in the global market.
Source : www.chinabuses.org
Editor : Lucy
Views:5042
Tags: Golden Dragon China bus Navigator
Poster Press to save or share