Foton AUV BJ6126 Hydrogen Fuel Cell Buses Handed Over to Hydrogen Power Technology
July 06,2023
Recently, a batch of Foton AUV BJ6126 hydrogen fuel cell buses were officially handed over to Hydrogen Power (Beijing) Technology Service Co., Ltd. (hereafter referred to as Hydrogen Power Technology) for operation, marking a new milestone for the two parties' cooperation.
With an extremely eye-catching appearance, Foton AUV BJ6126 is equipped with a host of state-of-art technologies, providing more comfortable travel experience for passengers. After a hydrogen refill in just 15-20 minutes, the bus is able to drive over 600 km continuously, fully meeting the stringent requirements for commercial operation.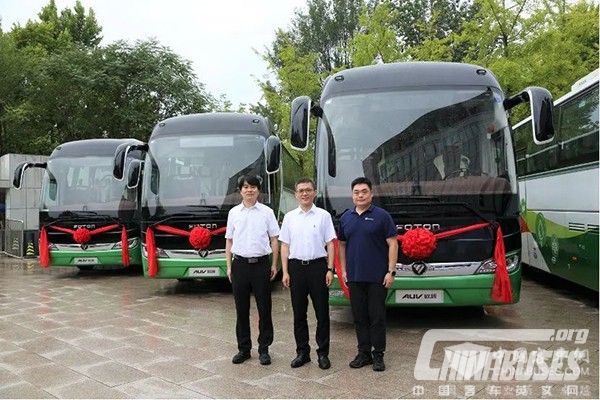 Having well stood the test at Beijing 2022 Winter Olympic Games, Foton AUV hydrogen fuel cell buses are widely considered as the most efficient and the most environmentally-friendly public transportation solutions in the market. As one of the world's leading players in the hydrogen fuel cell bus making industry, Foton AUV has always been committed to developing ecologically sustainable and highly reliable public transportation solutions for its customers across the globe.
Invested by State Power Investment Corporation Limited (SPIC), Hydrogen Power Technology has been actively involved in promoting application and commercialization of hydrogen fuel cell vehicles as well as the hydrogen industry. According to the company, it will continue to deepen its cooperation with Foton AUV to help China and the rest of the world build greener public transport networks.
Source : www.chinabuses.org
Editor : Isabella
Views:6794
Poster Press to save or share