Hangzhou Long-Distance Transport Again Put Foton AUV BJ6906 Intercity Buses in Service
June 28,2023
On Jun. 25, a batch of Foton AUV BJ6906 intercity buses was officially put into service by Hangzhou Long-Distance Transport Group Co., Ltd. (hereafter referred to as Hangzhou Long-Distance Transport)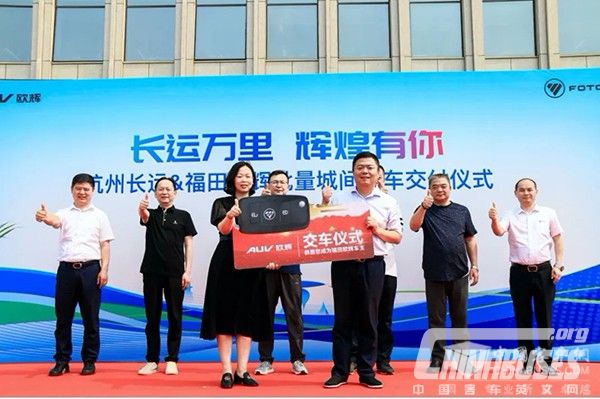 As a real eye-catcher on the road, Foton AUV BJ6906 intercity bus measures 9 meters in length and further cuts its energy consumption by 10%. Equipped with iTink Management System and ergonomically designed seats, it ensures the maximum travel comforts for passengers.
In terms of safety, Foton AUV BJ6906 has made improvements in all aspects. Its 4D protection technology, ABS, ESC, tire pressure monitoring & alarming system, monitoring system, safety belt reminders as well as its monocoque body structure and high-strength steel have all made the bus extremely resilient on the road, achieving superbly high safety standards.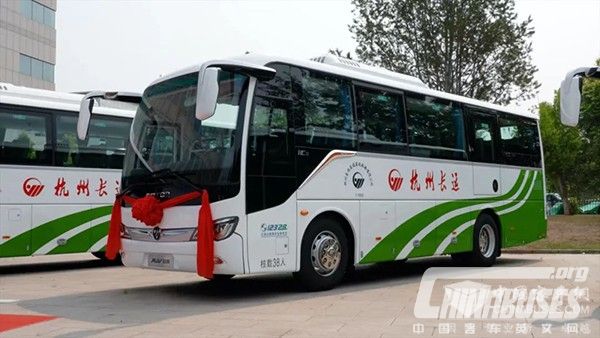 Established in 2001, Hangzhou Long-Distance Transport has grown into the largest road carrier in Zhejiang Province. Apart from passenger transportation services, the company is dedicated to providing logistic services, vehicle repair & maintenance services, trade services, etc.
As one of the leading bus makers in China, Foton AUV has established long-term cooperative ties with Hangzhou Long-Distance Transport, committed to helping the bus operator improve its services and strengthen its market presence.
Source : www.chinabuses.org
Editor : Mark
Views:6644
Tags: Foton AUV BJ6906 intercity buses
Poster Press to save or share