BYD Electric Bus B19 & BYD Castrosua Electric Bus Make Their Debut at 2023 UITP Summit
June 08,2023
On June 5, BYD electric bus B19 and 12-meter BYD Castrosua electric bus, which was jointly developed by BYD and Castrosua, a well-known bus body manufacturer from Spain, officially made their debut at 2023 UITP Global Public Transport Summit (hereafter referred to as 2023 UITP Summit).
Committed to promoting sustainable public transport, 2023 UITP Summit has attracted leading bus makers and bus operators from all over the world, showcasing the latest electric bus products and innovative public transport solutions.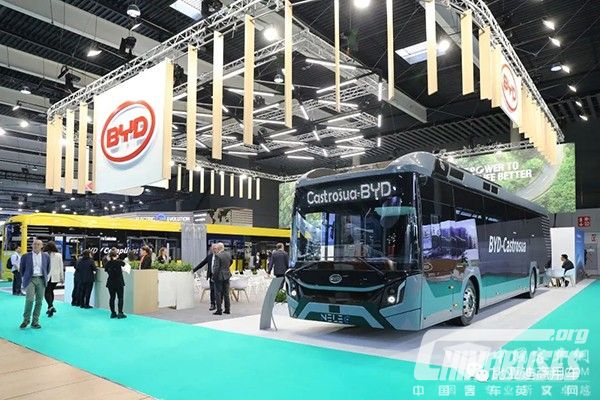 12-meter BYD Castrosua Electric Bus on Display at 2023 UITP Summit
Jointly developed by BYD and Castrosua, the 12-meter BYD Castrosua electric bus is particularly designed for the Spanish public transport market. Equipped with a host of advanced technologies, the bus is set to ushering in a brand new era of public transport for Spain.
Equipped with the latest BYD lithium iron phosphate batteries, BYD B19 measures 18.75 meters in length and boasts a maximum loading capacity of 140 passengers, providing a more quiet and more comfortable traveling environment. After being fully recharged, the bus is able to drive 470 km continuously after being fully recharged. In addition, the bus can have high-power fast recharging device on its roof upon customers' requests.
As one of the leading new energy vehicle manufacturers, BYD has rolled out zero-emission public transport solutions for Europe, the first bus maker to achieve such a feat. So far, over 4,200 units BYD electric buses & coaches have been put into service in over 100 cities across Europe. Having accumulated a total mileage of over 235 million km, these buses & coaches help Europe cut their carbon emissions by 250,000 tons.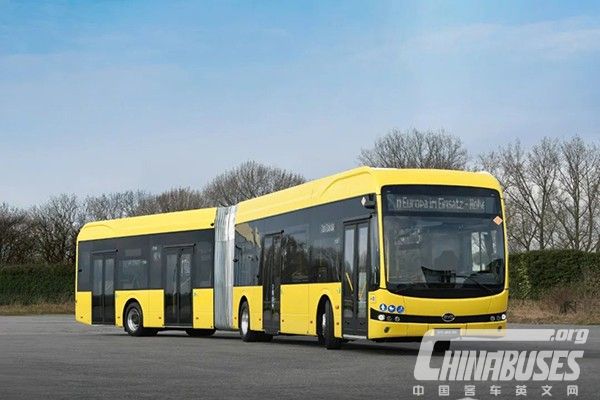 BYD B19 Electric Bus
"We are pleased to present our latest products and technologies to our global customers. And we look forward to joining hands with many bus operators to provide greener and more convenient transportation services", said Javier Contijoch, Deputy General Manager of BYD Europe Bus Sales.
Source : www.chinabuses.org
Editor : Mark
Views:5868
Tags: BYD electric bus
Poster Press to save or share