Ankai Electric A6 Travel Coaches to Upgrade Urban-Rural Public Transport Network in Laibin
May 10,2023
The five-day May Day Holiday recently witnessed a surge of demand for transportation across China. As the domestic tourism market gradually recovers, Ankai has been embracing a fast growing demand for its buses & coaches since the very start of this year.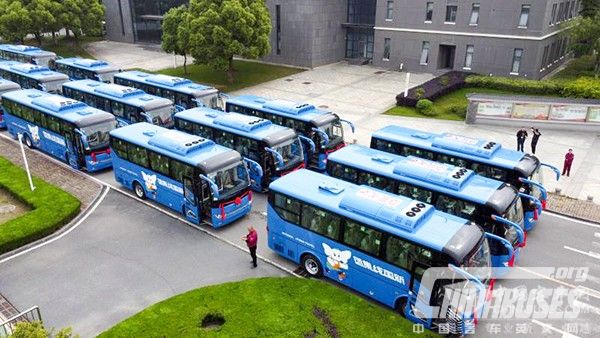 Recently, Ankai delivered a batch of A6 travel coaches to Xinguoxian Group Laibin Co., Ltd., helping improve the urban-rural integrated development of public transport in Laibin city, Guangxi Zhuang Autonomous Region.
Coated in deep blue color, Ankai electric A6 travel coach has an extremely eye-catching appearance. By further lowering the wind drag, the vehicle achieves even higher energy efficiency. Entirely powered by electricity, A6 is equipped with an integrated chassis, front & rear axles with wides spans, six-airbag air suspensions, a permanent magnetic synchronous electric driving system and lithium phosphate iron batteries, etc.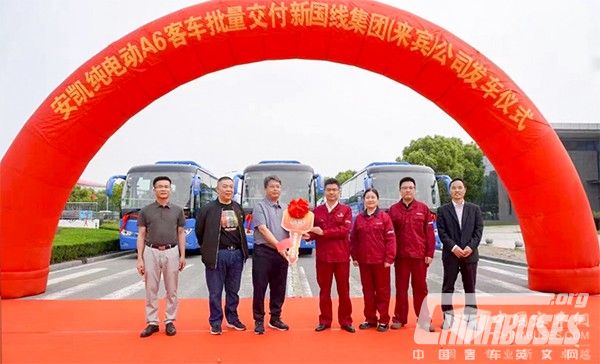 On board, Ankai electric A6 travel coach provides spacious and comfortable travel environment for passengers. Thanks to its advanced NVH technologies and vibration-reduction technologies, passengers can truly enjoy their rides on the coach.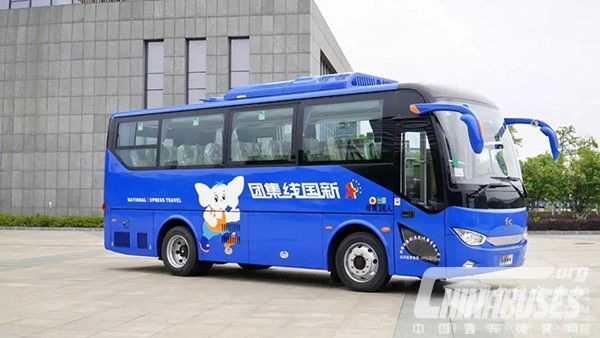 In recent years, Laibin has been actively involved in promoting the integrated development of urban and rural public transport. Xinguoxian Group Laibin Co., Ltd. has established long-term cooperative ties with Higer. After their arrival in Laibin, Ankai electric A6 travel coaches are set to provide more efficient and more comfortable transportation services for tourists, commuters and local residents.
Source : www.chinabuses.org
Editor : Lucy
Views:5207
Tags: Ankai electric bus China buses
Poster Press to save or share