Foton AUV 2023 East China New Product Launch Conference in Hangzhou
April 12,2023
On April 7, Foton AUV 2023 East China New Product Launch Conference was held in Hangzhou, attracting over 150 bus operators in the region. On the same day, Foton AUV signed agreements of strategic cooperation with Zhejiang Jinqiao, Shaoxing Transportation & Travel and Hangzhou Linghangzhe. A batch of Foton AUV intercity buses were handed over to Hangzhou Linghangzhe for operation.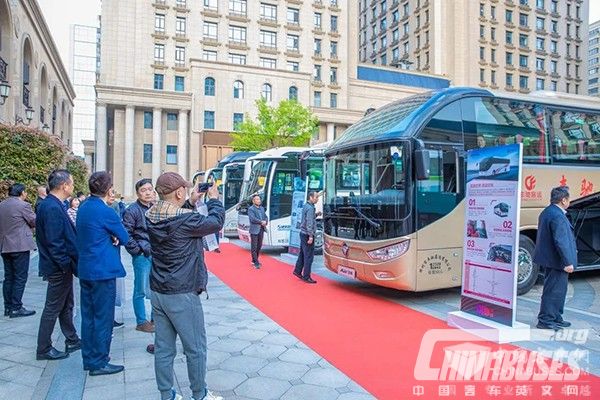 By lowering its wind drag by 15%, adopting light-weight materials and more energy efficient power driveline, Foton AUV intercity bus successfully cuts its fuel consumption by over 10%, allowing its operators further reduce their operation costs. Thanks to a host of advanced technologies, including front & rear disc braking systems, ABS, ESC and tire pressure monitoring system, it fully ensures the safety of passengers on board. In addition, its ergonomically designed seats and NVH help create a more comfortable traveling environment for passengers.
Since its establishment, Foton AUV has always been committed to promoting greener, more convenient, more comfortable and more intelligent transportation services through making technological innovations.
With the tourism industry gradually recovering since early this year, the tourist transportation sector is making all preparations for a surging number of tourists across China. Foton AUV has comprehensive solutions available for its customers, including financial services, after-sales services and transportation solutions, etc. By rolling out a wide spectrum of high-quality bus & coach products, the bus maker has long established a solid reputation in the market.
Source : www.chinabuses.org
Editor : Mark
Views:6067
Tags: Foton AUV hydrogen fuel cell bus
Poster Press to save or share