Zhongtong Officially Reveals a New Blockbuster: H9 Tourist Coach
April 04,2023
On March, 31, 2023 Tourist Transportation High-Quality Development (Weifang) Forum was held in Weifang, Shandong Province. On the same day, Zhongtong officially revealed its newly developed H9 tourist coach.
"We have always been committed to contributing to the green and sustainable development of passenger transportation", said Peng Feng, General Manager of Zhongtong, when delivering a welcoming speech.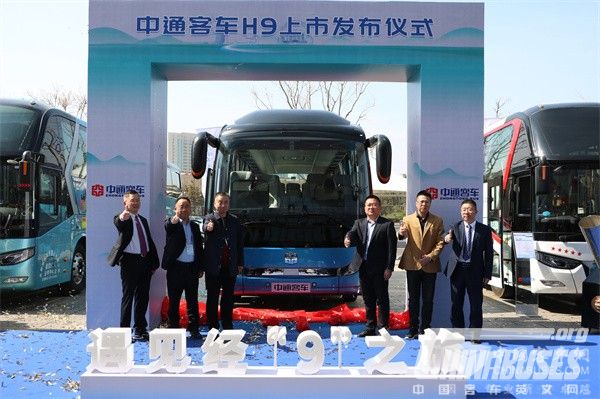 Through in-depth research of the market and customers' special needs and requirements, Zhongtong H9 is set to usher in a brand new era for tourist transportation, meeting more diversified and personalized travel needs. According to the bus maker, H9 is readily adaptable to group tourist transportation, commuting services, intercity public transportation, etc.
By optimizing its design and adopting light-weight materials for its construction, H9 has successfully lowered its wind drag by 15%. Equipped with AEB, the coach can sound alarms and perform braking in times of emergency, thus achieving higher safety standards. In foggy, rainy or snowy weather, it will also remind drivers to cruise at slower speeds. On board, its driver's cockpit creates a more comfortable working environment, making driving less fatiguing. The passenger area exudes luxury and comfort, making travel a real pleasure for all passengers. According to the bus maker, H9 boasts a more advanced lighting system, a more effective disinfection system and a newly optimized ventilation system.
At the forum, Zhongtong New Shijia, electric Shiteng and Ruitong V59 were also on display, fully showcasing the bus maker's latest achievements in bus development.
Source : www.chinabuses.org
Editor : Lucy
Views:7645
Tags: Zhongtong H9 tourist bus
Poster Press to save or share