Ankai Buses Again Designated to Serve 2023 NPC and CPPCC Sessions
March 10,2023
China's annual NPC (National People's Congress) and CPPCC (Chinese People's Political Consultative Conference) sessions, also known as Two Sessions, officially kicked off in Beijing on 5, March. Having served the annual event for over 20 consecutive years, Ankai buses were once again designated as carriers for the Two Sessions this year.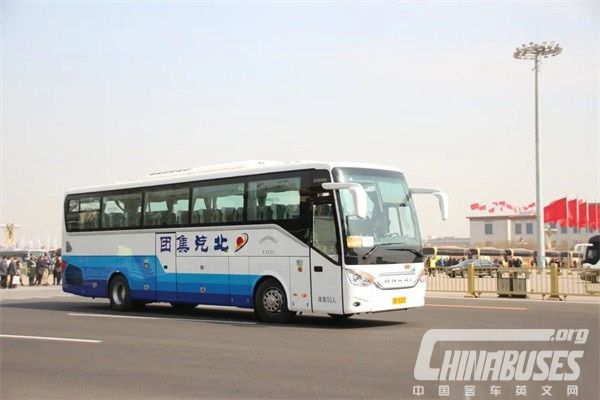 Ankai A9 and A6 , the bus maker's fist products for the high-end market, were sent for service this year, providing smooth and convenient transportation services for delegates.
Making its debut in 2017, Ankai A9 has already served the Two Sessions for seven consecutive years. With a monocoque body structure, it achieves superb safety standards and has a world-class traveling environment with little noise and spacious room.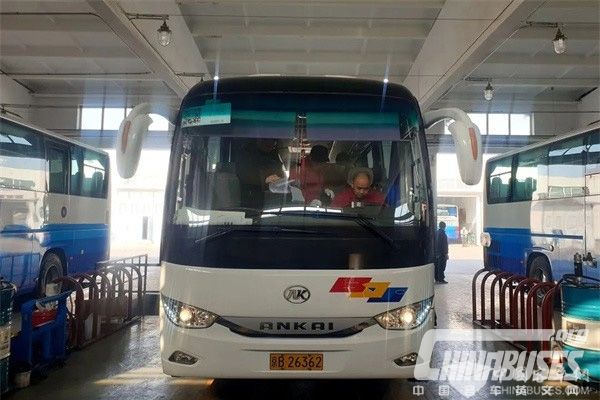 Ankai A6 bus has a uniquely attractive appearance. It is equipped with a host of advanced technologies, including an intelligent management system, fatigue alarming system, lane deviation & front collision alarming system, etc. Providing passengers with an extremely comfortable traveling environment, the bus also achieves superb energy efficiency and safety standards.
To ensure the smooth operation of all its coaches, Ankai has three teams of experienced service engineers stationed to provide timely services in times of emergencies.
Fully committed to developing and marketing high-quality buses and coaches, Ankai has shouldered the key transportation tasks for a number of high-profile events, including G20 Summit, Bo'ao Forum for Asia (BFA), Belt and Road International Forum for Cooperation, etc.
Source : www.chinabuses.org
Editor : Lucy
Views:4595
Tags: Ankai NPC and CPPCC Ankai bus
Poster Press to save or share