Golden Dragon Shines at 17th Great Influence to China Bus Industry
March 02,2023
On February 22, the 17th Great Influence to China Bus Industry was held in Nanjing, the provincial capital of Hubei Province. While gathering a number of industrial insiders, bus experts and bus operators, the event aims at feeling the pulse of the bus industry and showcasing its latest achievements. At the big event, Golden Dragon won several major awards, including 2022-2023 High-End Business Coach Star, Intercity Bus Star and Norway Bus Star.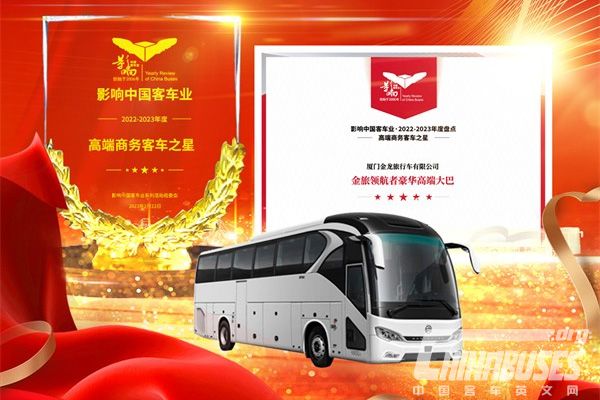 Navigator-2022-2023 High-End Business Coach Star
Golden Dragon's Navigator luxury coach, has long been playing a leading role in China's high-end road transportation market. Pooling a number of advanced technologies, the coach has been designated as the carrier for such high-profile events as 2022 Beijing Winter Olympic Games, Conference on Dialogue of Asia Civilizations, China International Fair for Trade in Services (CIFTIS), China's annual NPC and CPPCC sessions (also known as "Two Sessions"). With consistently reliable performances and highly comfortable interior, Navigator has established a solid presence in Saudi Arabia, Singapore, Philippines, Kuwait, Morocco, Zimbabwe, Bahrain, East Europe, etc.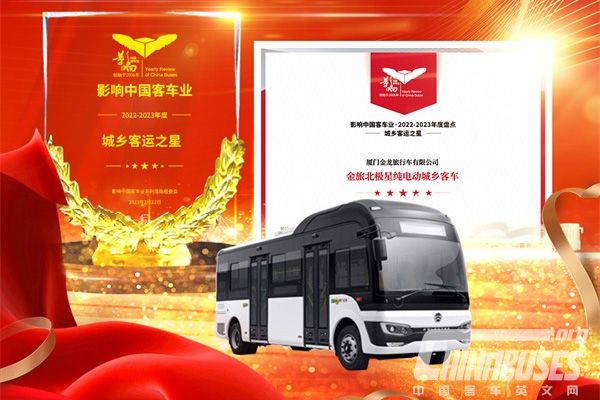 Polestar XML6805 Electric Inter-city Bus-2022-2023 Intercity Bus Star
One of the biggest highlights of Polestar XML6805 electric inter-city bus is its luggage area at its back. Aiming to integrate rural and urban public transport and logistic services, the bus has a more streamlined body structure. With an enclosed driver's cockpit, it allows bus drivers to enjoy driving on the road. In addition, drivers' driving is constantly monitored. Smoking and making phone calls are strictly prohibited for bus drivers. Its ergonomically designed seats and more spacious room create a more comfortable traveling environment for passengers. According to Golden Dragon, the bus not only provides more convenient transportation services, but also logistic and mail services, greatly promoting e-commerce in rural areas.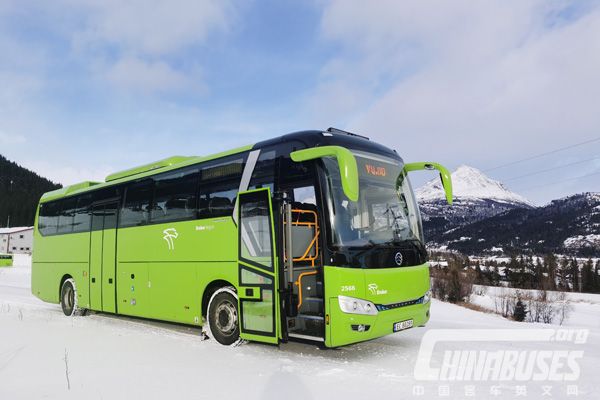 Norway Star of China Buses 2022-2023
In recent years, Golden Dragon has been strengthening its marketing efforts in northern Europe. Its sales volume in the region doubled in 2022 compared with that in 2020. Having established a solid presence in Norway, the bus maker has been making headway in other northern European countries.
Source : www.chinabuses.org
Editor : Isabella
Views:5689
Poster Press to save or share