Golden Dragon Exported 5,305 Units Buses & Coaches in 2022
February 03,2023
According to Golden Dragon, it exported 5,305 units buses and coaches with a total value of over 2.1 billion RMB in 2022. Maintaining a two-digit growth rate, the bus maker made major breakthroughs in CKD business and marketing new energy buses & coaches in the overseas market.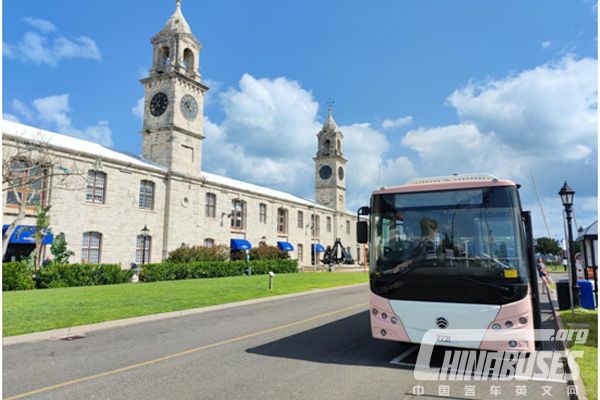 Golden Dragon bus working smoothly in Bermuda
In 2022, Golden Dragon's CKD business in the overseas market was particularly impressive. According to the bus maker, its sales volume of buses & coaches in completely knock down (CKD) form reached 2,700 units, up by 180% year on year.
Take Thailand for example. Golden Dragon started from scratch and sold 1,850 units buses and coaches (CKD) in 2022, reaching a new record high in a single market.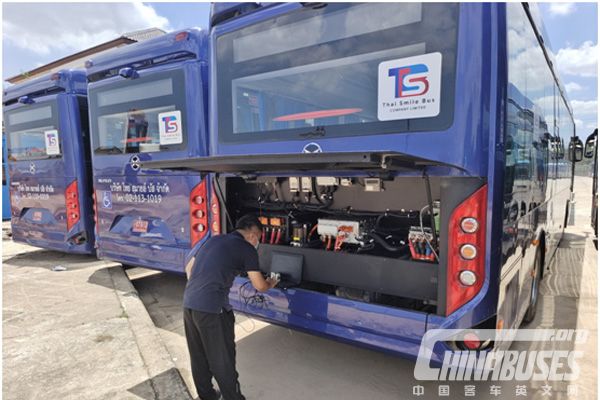 Golden Dragon Technician in Thailand
According to An Min, General Manager of Golden Dragon Overseas Sales Company, it faced more challenges in CKD projects compared with the export of fully assembled vehicles. "In Thailand, our know-hows in punching, welding, painting and assembly are entirely relocated from China. Moreover, we are actively involved in the construction of our CKD factory, installation of production equipment and training of employees. 60 experts and technicians from Golden Dragon worked on site to ensure the factory's smooth operation", said An Min.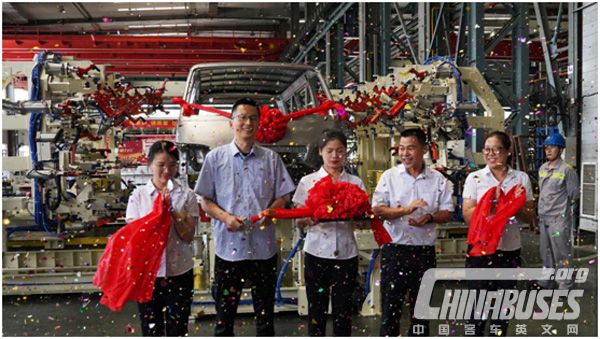 Ribbon Cutting Ceremony for Golden Dragon's KD Project in Egypt
Apart from Thailand, Golden Dragon has its KD projects in Kazakhstan, Egypt, Uganda and Tunis, etc. The huge success of its KD business in the overseas market has fully shown its active participation in the local economic development in many countries, creating more job opportunities for local residents and boosting their industrial development.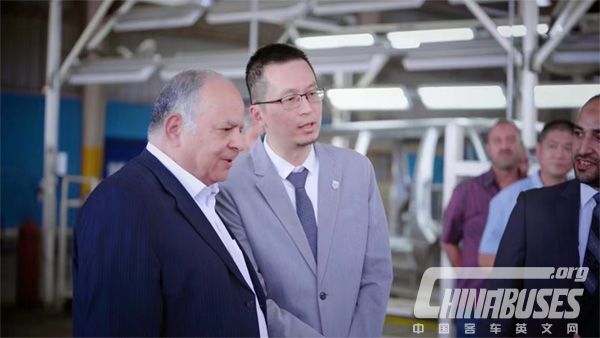 Another highlight of Golden Dragon's development in 2022 was its breakthroughs in northern Europe. According to the bus maker, its sales in the region doubled compared with that in 2020. With several internationally renowned bus makers headquartered in the region, Golden Dragon's growing popularity there truly says a great deal.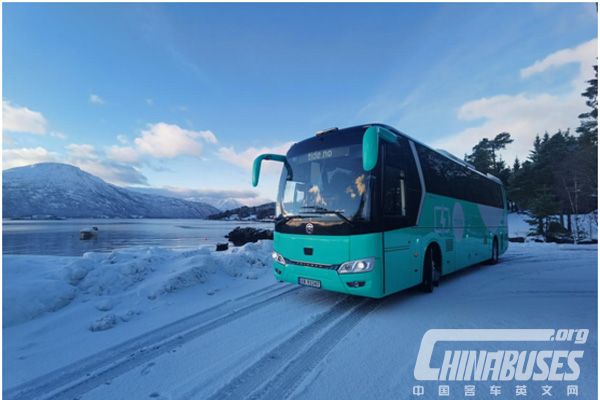 Golden Dragon coach working in Norway
A few years ago, Golden Dragon's annual export volume in Europe was quite low. However, the bus brand has been gaining a fast growing popularity among bus operators in recent years. By closely working with its dealers and end-customers in Europe, it has been rolling out buses & coaches with more customized features to meet various demanding working environments and passengers' special needs and requirements.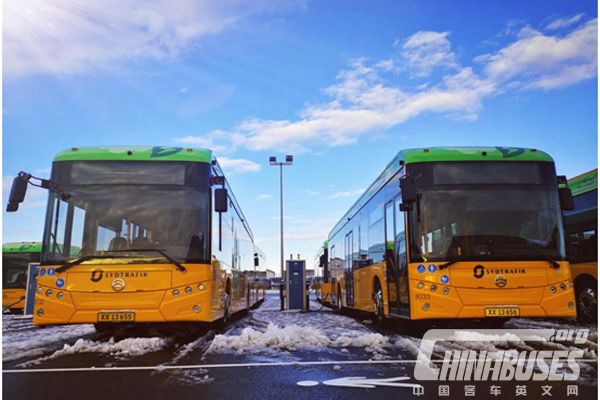 Golden Dragon city buses in Denmark
In 2022, all Golden Dragon buses & coaches arrived in northern Europe adopted stainless steel for their body structures. The bus maker also invited its customers from northern Europe to visit its production base and welcomed their feedback in the design and development of its products. Its timely and reliable after-sales services have also contributed to the fast growth of Golden Dragon's sales in northern Europe.
The third highlight of Golden Dragon's performance in the overseas market in 2022 lay in the growing percentage of the new energy buses and coaches in its exports. Its export of electric buses & coaches exceeded 2,000 units (including KD and bus chassis), up by 55% year on year.
New energy buses are unquestionably one of the best choices for countries across the world to upgrade their public transport network and further cut carbon emissions. "We are confident in the robustly growing presence of our new energy buses & coaches in the global market", said An Min.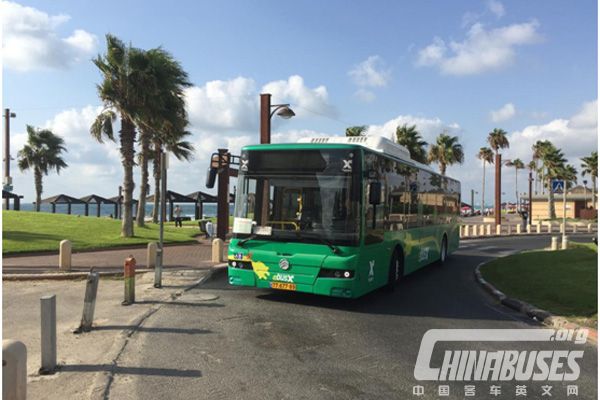 Golden Dragon electric bus working in Israel
Having long seen the huge potential of electric buses & coaches, Golden Dragon has been constantly making technological innovations in this emerging market and thus has already gained a solid presence both at home and abroad.
Statistics show that China's export volume of automobiles reached 3.111 million units in 2022, up by 54.4% year on year. In the same year, China sold 582,000 units commercial vehicles in the overseas market, maintaining a robust growing momentum.
Source : www.chinabuses.org
Editor : Isabella
Views:11744
Poster Press to save or share