Foton AUV New Energy Buses Provide Smooth Transportation Services for Baoding's 16th People's Congress
February 01,2023
From January 29 to 31, the fourth conference of Baoding's 16th People's Congress was in session. 20 units Foton AUV BJ6816 new energy buses were put into operation to provide smooth transportation services for delegates.
Entirely powered by electricity, Foton AUV BJ6816 is particularly designed for commuting services and short-distance tourist transportation services. Equipped with lithium phosphate iron batteries, which are mounted on the roof, the bus is highly efficient and reliable. With a more streamlined body structure, it can fully meet the demanding transportation tasks for the big event.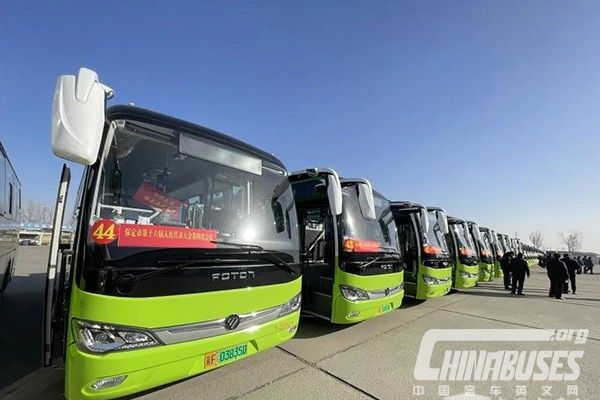 Moreover, its ergonomically designed seats and low level of noise fully ensure a comfortable travel environment for all passengers.
Thanks to its connection with the internet, the bus is monitored in real time, further integrating the management of vehicles, roads and passengers.
As one of the leading players in the new energy bus industry, Foton AUV has played a key role in a number of high-profile events, including Beijing 2022 Winter Olympic Games, APEC, G20 and China's annual NPC and CPPCC sessions (also known as the "Two Sessions").
Source : www.chinabuses.org
Editor : Lucy
Views:5399
Tags: Foton AUV new energy bus
Poster Press to save or share