Zhongtong to Deliver Hydrogen Fuel Cell Buses to Jining for Service
January 06,2023
On January 5, Zhongtong successfully secured a deal with Jining Public Transport Group Co., Ltd. (hereafter referred to as Jining Public Transport). According to the two parties' contract, Zhongtong will deliver a batch of hydrogen fuel cell buses to the bus operator.
In 2020, Jining Public Transport purchased a batch of Zhongtong hydrogen fuel cell buses, ushering in a brand new era of green public transport in Jining. So far, these buses with zero carbon emissions have been working smoothly, providing more convenient and more comfortable transportation services for local residents.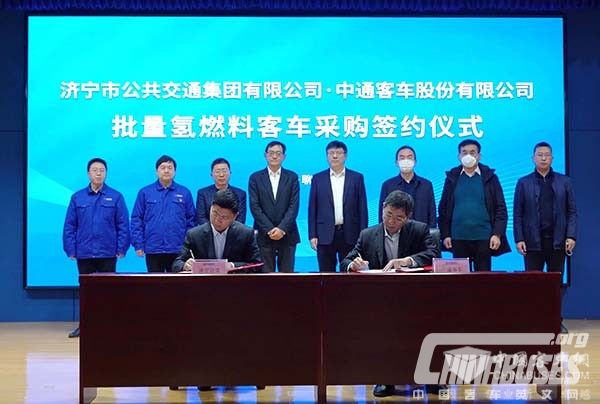 As one of the subsidiary of Shandong Heavy Industry Group, Zhongtong is specialized in developing and marketing buses and coaches. As one of China's Hydrogen Fuel Cell Technological Innovation Centers, the bus maker has successfully developed a number of advanced technologies in the field of hydrogen fuel cells.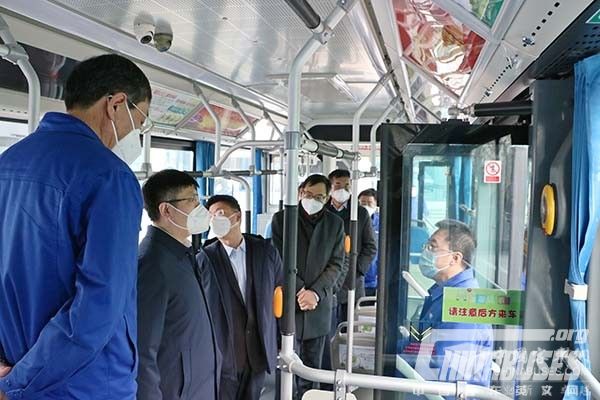 In 2020, Shandong Provincial Government rolled out A Long-Term Development Plan for Hydrogen Energy Industry (2020-2030). Determined to play a leading role in the hydrogen energy industry in Shandong Province, Jining has released a series of favorable policies to support the fast and sound development of hydrogen energy industry.
Source : www.chinabuses.org
Editor : Isabella
Views:7847
Poster Press to save or share