40 Units Foton AUV BJ6816EVCA-1 Electric Luxury City Buses Arrive in Baoding for Operation
December 30,2022
On December 28, a batch of 40 units Foton AUV electric luxury city buses BJ6816EVCA-1 were delivered to Baoding Transportation Group Co., Ltd. (hereafter referred to as Baoding Transportation Group), providing more comfortable and more convenient transportation services for local residents.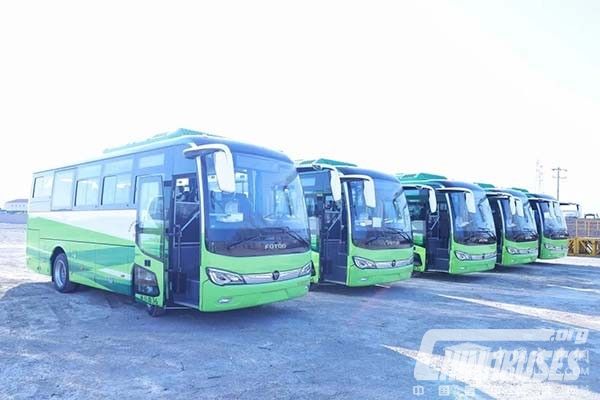 Entirely powered by electricity, Foton AUV BJ6816EVCA-1 is truly a real eye-catcher on the streets. Equipped with batteries manufactured by CATL, the electric bus is equipped with a 4D monocoque body structure with light-weight materials. It drives more smoothly and achieves higher safety standards. Thanks to its iTink system, the bus builds a more integrated platform with people, vehicle and roads.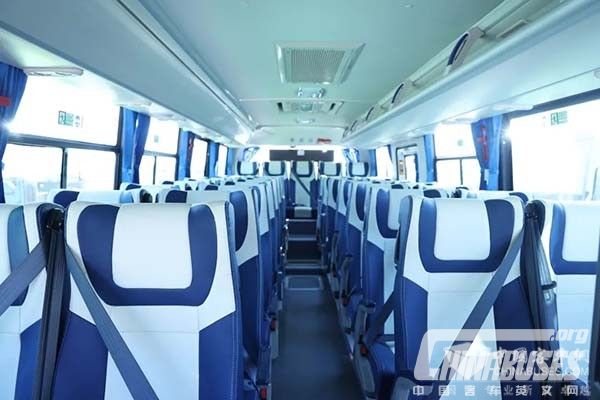 Foton AUV has been in close cooperation with Baoding Transportation Group for many years. In recent years, it delivered several batches of travel coaches and school buses to the bus operator.
Source : www.chinabuses.org
Editor : Lucy
Views:5742
Tags: Foton AUV electric bus BJ6816EVCA-1
Poster Press to save or share