Lionel Messi Led Argentinian National Football Team on a Higer Double-decker to Celebrate Hard-won Victory in FIFA World Cup 2022
December 20,2022
On December 19, the final match of FIFA World Cup 2022 was played in Lusail Football Stadium between Argentina and France. Loaded with history and legacy-making stakes, this game delivered arguably the best World Cup final of all time, and one that ended fittingly with the game's greatest player, Lionel Messi, finally winning a World Cup. Argentina defeated France on penalties to win the 2022 World Cup.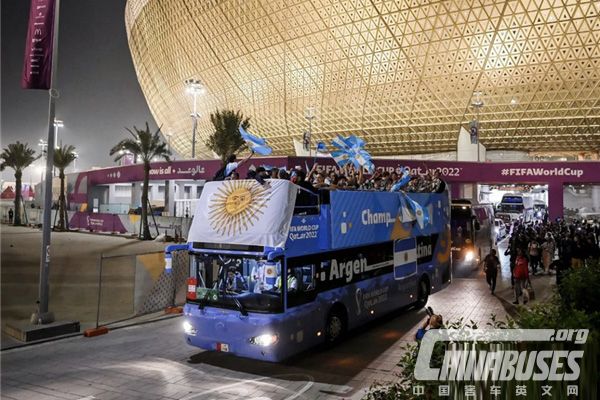 After winning the World Cup 2022, Lionel Messi led Argentinian National Football Team boarded a Higer double-decker KLQ6119GS and toured on Lusail Avenue in Qatar to celebrate the team's hard-won victory. The exciting moment not only belonged to Lionel Messi and Argentinian National Football Team, but also to Higer.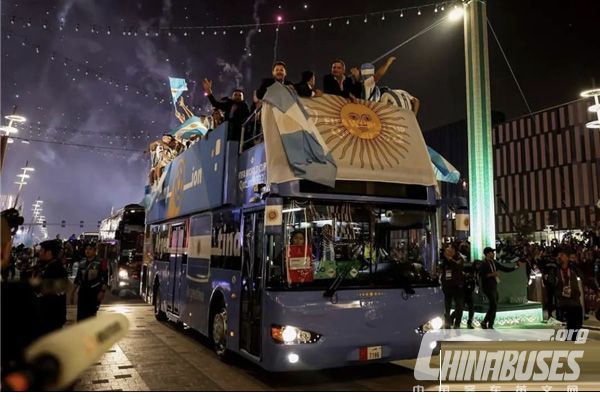 Under the management of Qatar-based bus operator, Mowasalat, Higer KLQ6119GS is particularly designed for FIFA World Cup 2022. Equipped with advanced technologies (ECAS, air suspensions, automatic transmission gearbox and axles), the double-decker has a uniquely attractive appearance and is roofless on its second deck. It is tailor-made to create a festive atmosphere with two super large high-definition screens on its two sides and loud-speakers.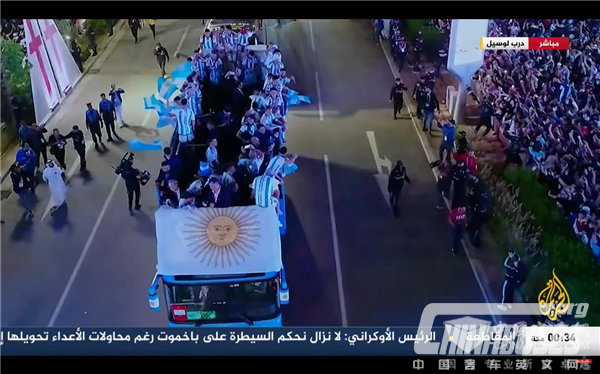 Since the opening ceremony of FIFA World Cup in Qatar last month, over 6,000 units Higer buses and coaches have been providing smooth transportation services for about 200,000 passengers on a daily basis. During the one-month-long event, they broke the record by delivering transportation services to six million passengers.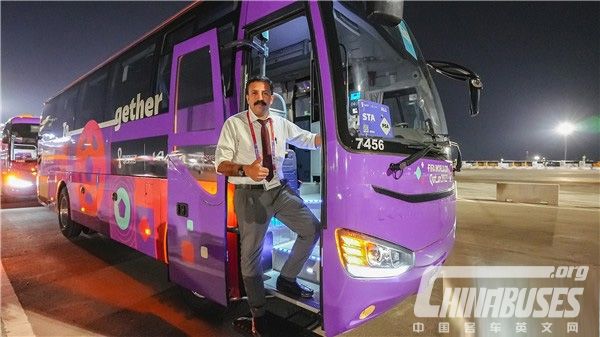 On December 1, 2020, Higer successfully secured a deal of 1,815 units buses & coaches from Qatar in preparation for FIFA World Cup 2022. Higer officially entered Qatar by delivering 500 units buses & coaches for 2006 Asian Games held in Doha, Qatar. Since then, it has been strengthening its ties with local bus operators and has been gaining a steadily growing presence in the country. "Higer bus is great! I have been driving Higer buses since 2006", said a local bus driver. Currently, over 6,600 units Higer buses & coaches are working smoothly across Qatar, playing a dominant role in the country's public transportation market by holding over 80% of the bus market.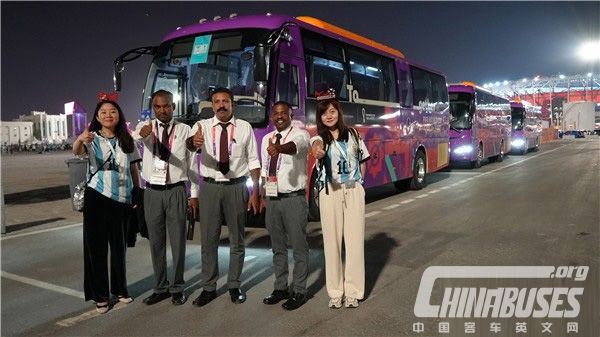 In FIFA World Cup 2018 held in Russia, over 4,000 units Higer buses & coaches served football fans from all over the world. In 2022 Beijing Winter Olympic Games, Higer electric buses and hydrogen fuel cell buses continued to bring the transportation services up to the highest ever standards.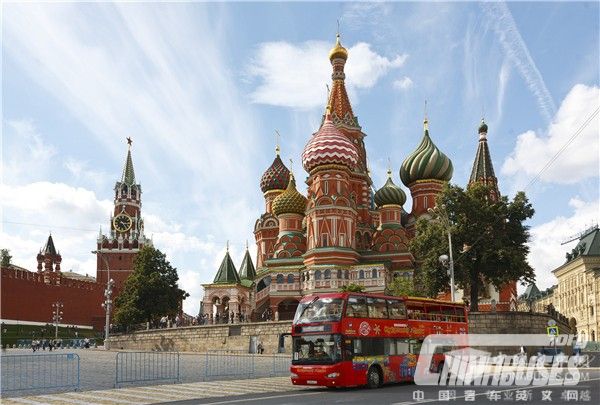 As one of the leading players in the global bus market, Higer is fully committed to providing safer, greener and more comfortable public transportation services to passengers across the globe. So far, it has made its way to over 130 countries and regions. In 2022, with a brand value of 66.539 billion RMB, it ranked the 130th place among China's Top 500 Brands.
Source : www.chinabuses.org
Editor : Lucy
Views:8296
Poster Press to save or share