Golden Dragon Kast and Triumph Electric Buses: Greener Mobility Solutions for Tourism Industry
November 14,2022
On November 2 and 3, 2022 China Tourism & Mobility Convention was held in Chongqing. Golden Dragon brought its Kast and Triumph electric buses on display, showcasing greener mobility solutions for China's tourism industry.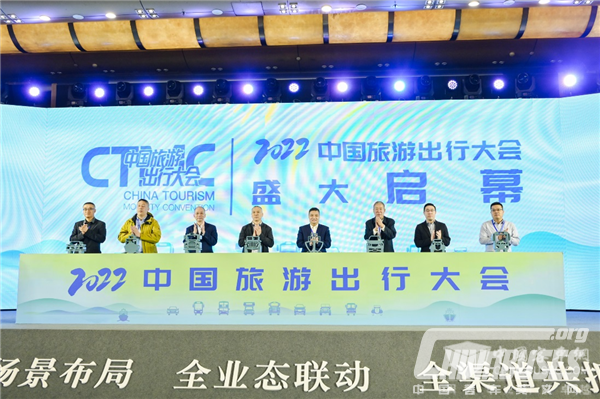 "Greener mobility solutions are one of the key factors for the sustainable development of China's tourism industry", said Zhao Jinjun, the head of China Tourism Automobile And Cruise Association (CTACA). During the two-day event, Golend Dragon's Polestar Electric Double-Decker Promoting Urban Tourism in Wuxi was selected as one of the best mobility solutions in China's tourism industry in 2022. Golden Dragon XML6129 Triumph bus was recognized as 2022 Recommended Bus for the tourism industry.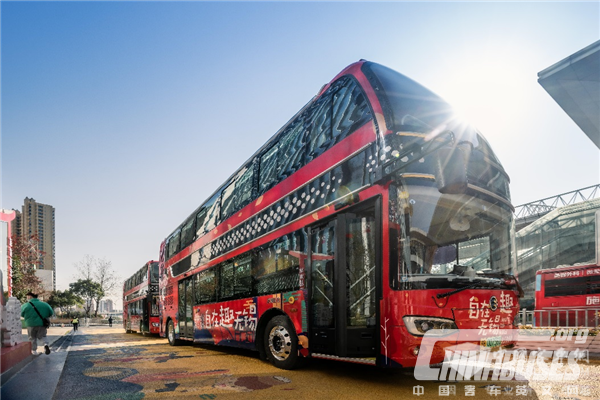 In November, 2021, Golden Dragon's Polestar electric double-deckers were officially put into service on the urban tour bus route in Wuxi. Achieving higher reliability and higher safety standards, the double-decker provides more travel comforts and conveniences for urban tourists. So far, the urban tour bus route has become one of the highlights of Wuxi's tourism industry.
Golden Dragon rolled out Triumph bus to mark its 25th founding anniversary. With uniquely aesthetic beauty and better selected materials, Triumph electric bus has significantly improved its performance. Fully living up to its name, it has served a number of high-profile events, including the 20th National Congress of Chinese Communist Party, 2022 Beijing Winter Olympic Games, the 2nd Belt and Road International Forum, Conference on Dialogue of Asian Civilizations, China International Fair for Trade in Services, etc.
Source : www.chinabuses.org
Editor : Lucy
Views:5548
Tags: Golden Dragon Kast electric bus
Poster Press to save or share