Golden Dragon Navigator Coaches Accomplish Transportation Tasks for CPC's 20th National Congress
November 02,2022
From October 16 to 22, the Communist Party of China (CPC) convened its 20th National Congress in Beijing. To ensure the smooth operation of the high-profile seven-day event, 60 units Golden Dragon Navigator Coaches were put into service from October 13 to 23. With the huge success of the congress, Navigators also successfully accomplished their tasks, providing smooth and comfortable transportation services for delegates.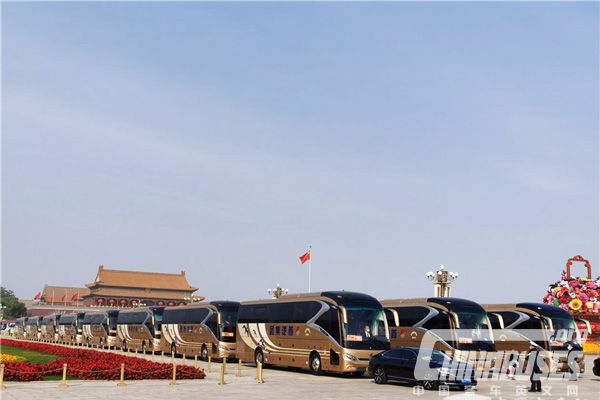 According to Li Hongbin, Deputy General Manager of the Domestic Sales Company of Golden Dragon, all the 60 units Navigator coaches, under the operation of Shouqi Group, were delivered to their operator in 2019 and 2021. Having becoming the main force of Shouqi Group's coach fleet, all Navigator coaches have won wide recognition and acclaims among passengers and bus operators.
With particularly high safety standards, Navigator drives smoothly and is readily supported by Golden Dragon's highly professional after-sales team. Since its debut, it has long established a solid reputation in the bus market both at home and abroad. In Beijing alone, a total number of over 260 units Navigator coaches have been put into service.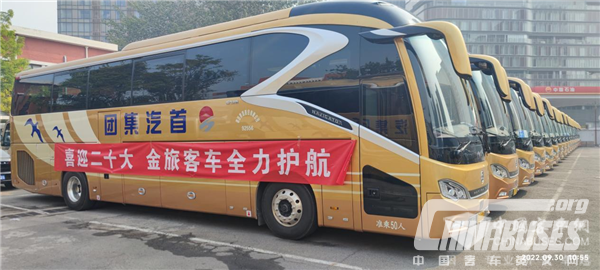 As one of the leading players in China's bus making industry, Golden Dragon has performed impressively at a number of high-profile events in China, including CPC's 17th-20th National Congress, the annual NPC and CPPCC sessions (also known as the two sessions) for 25 consecutive years, 2008 Beijing Summer Olympic Games and 2022 Beijing Winter Olympic Games, etc.
Committed to providing comprehensive public transportation solutions for the whole world, Golden Dragon has successfully made its way to 120+ countries and regions across the world and established 153 after-sales service centers globally. Established only three decades ago, the bus maker has exported a total number of 92,000 units buses & coaches abroad, playing an increasingly vital role in the global public transportation sector.
Source : www.chinabuses.org
Editor : Lucy
Views:5822
Tags: Golden Dragon Navigator
Poster Press to save or share