Golden Dragon Continues to Seek More Sustainable Development Through Relentless Innovations
October 27,2022
To mark its 30th founding anniversary, one of China's leading bus makers Golden Dragon officially revealed its new generation of autonomous driving bus, SPRITE, which is considered as a new bus for the new era. By working closely with Mogo Auto, it is determined to play a more active role in promoting the commercial operation of autonomous driving buses & coaches in the coming decades.
While developing internet-connected buses & coaches, Golden Dragon has been attaching paramount importance to the safety of both drivers and passengers. According to the bus maker, SPRITE is equipped with more advanced GEA, CDC, multi-source heterogeneous redundancy design, endogenous safety and security (ESS). Thanks to all these, the bus has two or more independent operation systems when it comes to sensing, decision-making and order-execution, fully ensuring its smooth operation on the roads with sophisticated traffic conditions.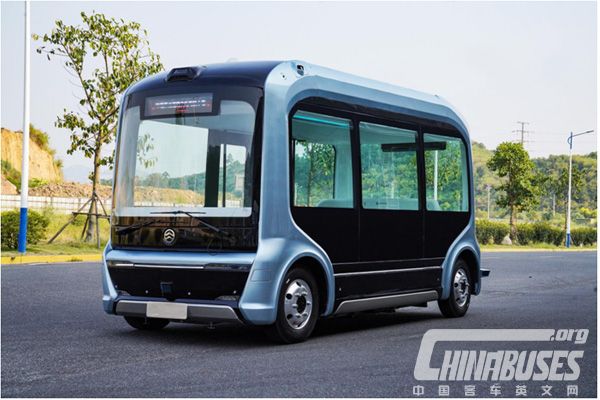 With its high-performance solid-state laser radar and centimeter-level accurate location technology featuring more integrated GNSS, SLAM and feature-location, smarter SPRITE is set to providing more comfortable driving and traveling experiences for bus drivers and passengers. It is readily adaptable to various transportation needs.
Targeting L5 autonomous driving, SPRITE is truly an inspirational eye-opener, which paves the way for more intelligent driverless driving in the near future. "We have been making full preparations for a brand new eco-system in the world's bus market. Autonomous driving buses & coaches have already pointed out the way ahead for all of us", said She Tianhua, the chief engineer of Golden Dragon.
Thirty years ago, 1992 is of paramount significance in China's 40+ years of opening-up and reform. In this year, Deng Xiaoping, the chief architect of China's opening-up and reform, toured South China and made a series of remarks, which unleashed unprecedented initiative and enterprise among the general public across China and thus witnessed the miraculous growth of China's economy in the following decades.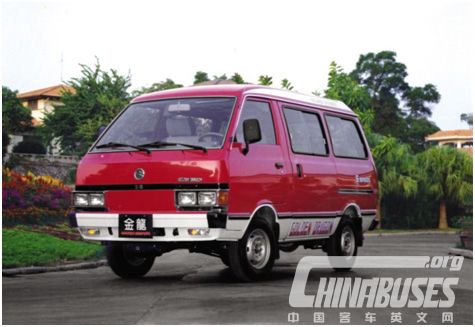 In 1992, Golden Dragon was officially established in Xiamen, one of the five Economic Special Zones in China, ushering in a brand new era of bus building in China. Three years later, its first unit light bus went off the assembly line. In 1998, Golden Dragon Kast series buses delivered transportation services for China's annual sessions of National People's Congress (NPC) and China's People's Political and Consultative Conference (CPPCC) (also known as the "Two Sessions"). In 1999, the bus maker established its own special team for bus research and development. In 2005, it launched the production of city buses and obtained its first certificate from the overseas market. In the same year, it became a qualified manufacturer of bus chassis, ending its reliance on other manufacturers. In 2008, Golden Dragon acquired WVTA certificate from EU, officially marking its entry into EU's bus market. In 2017, Golden Dragon Navigator, a high-end coach, officially made its debut. In the same year, Golden Dragon Star autonomous driving bus started operation in China's first state-level intelligent vehicle demonstration operation zone in Shanghai.

Adhering to the principle that technology is the first productive force, Golden Dragon has managed to transform itself into one of the internationally competitive bus makers in just three decades, creating such well-recognized buses as Navigator, Star, Polestar. Fully committed to providing more sustainable solutions for public transportations across the globe, it currently boasts a wide spectrum of new energy buses & coaches with internet connectivity and powered by electricity and hydrogen.
Along with its explosive growth driven by relentless technological innovation, Golden Dragon has so far established a state-level technological center, a state-level industrial design center and a provincial-level new energy vehicle lab in Fujian. It has been actively involved in several technological innovation projects under China's 863 Program and has successfully made some technological breakthroughs in such areas as autonomous driving technologies, internet connectivity, core technologies for power batteries, electric motors and electric controls.
Despite the cut-throat competition in the global bus market, Golden Dragon has managed to shine brightly in many countries across the world. Its new energy buses have established a formidable presence in Denmark, Norway, Finland, France and Netherlands, etc. with their combined sales volume ranking the second place in Europe. Achieving increasingly higher energy efficiency and ever-growing environmental friendliness, they have been playing a vital role in helping many cities across the world cut carbon emissions and fight against global warming.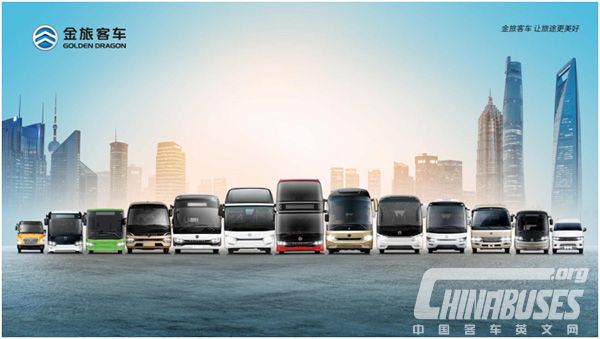 Apart from its impressive achievements in new energy bus sector, Golden Dragon has made leaps and bounds in the autonomous driving bus sector and internet-connected bus sector. Since 2012, its research & development team has overcome a number of difficulties and made substantial progress in making buses & coaches not only more intelligent but also more environmentally friendly. Its first generation autonomous driving bus, Star, which debuted in 2017, has fully demonstrated its formidable strengths in the global bus market.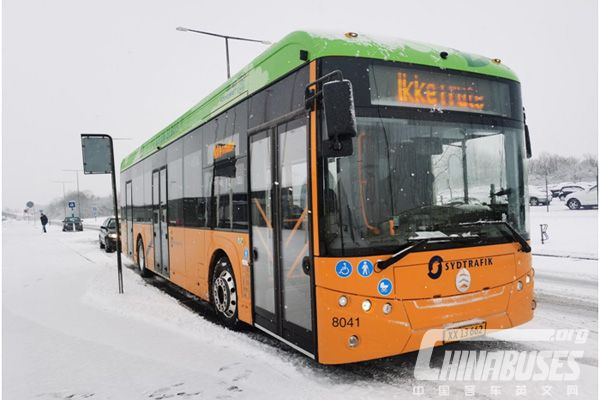 "Sticking to our original aspirations, we will continue to seek more sustainable growth through our constant technological innovations", said Lu Jun, the director of Golden Dragon New Energy Research Institute. "Embracing the constantly changing market and keeping pace with the times are our key to success", Lu added.
Source : www.chinabuses.org
Editor : Isabella
Views:7079
Tags: Golden Dragon China bus maker
Poster Press to save or share