Busworld Southeast Asia 2022, Electric Buses and Luxury Coaches
October 20,2022
The 2nd edition of Busworld Southeast Asia, organised by Busworld and its partner, GEM Indonesia, was held for three days, from 5 to 7 October 2022 in the Jakarta International Expo in Indonesia.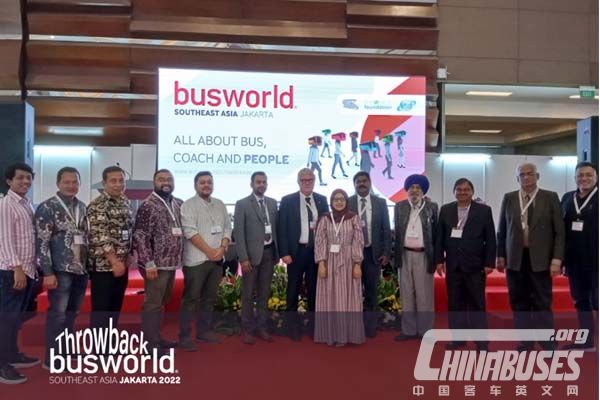 With the presence of the four biggest body builders in Indonesia - good for 90% of the Indonesian market - and two imported Chinese brands, the exhibition had a large and diversified offer of buses and coaches. Together with an interesting conference program, the show attracted over 4,000 visitors coming from 42 countries.

Due to the Indonesian Government plans to electrify the bus fleet, manufacturers have seen the light: 6 out of 8 buses in the show were battery electric driven.

From the coach perspective, the international press was astounded by the high quality and luxury standards of the vehicles. Especially the high comfort of the seats was impressive. And since the coaches in the booths were all sold, one can be sure that they are the real standard in Indonesia.

Vincent Dewaele, General Manager of Busworld International confirmed the future potential of this business event: "After a second successful edition, we believe that Busworld Southeast Asia has a significant potential to grow. We will use all of our channels to inform the international Busworld network of the qualitative Indonesian products and we will bring more international exhibitors and visitors in 2024."
A quick tour around the vehicles

New Armada launched its newest coach, Skylander R22 at the show. The view of what is in front of the bus was shown on a screen at the back of the bus, so any driver behind the coach is able to anticipate to the traffic situation in front of the bus. Especially in traffic areas with many scooters, this safety feature surely improves road safety. They also brought the Citouro bus.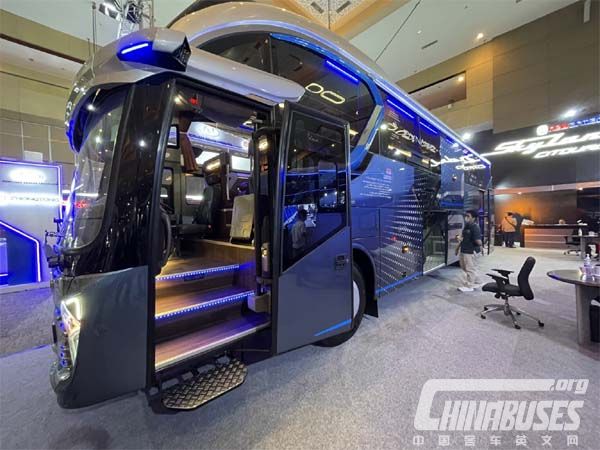 Laksana had a coach première with their SR3 XHD Prime, with an extra high deck and enormous luggage compartiment. They also presented their electric bus Cityliner and a medium coach Tourista.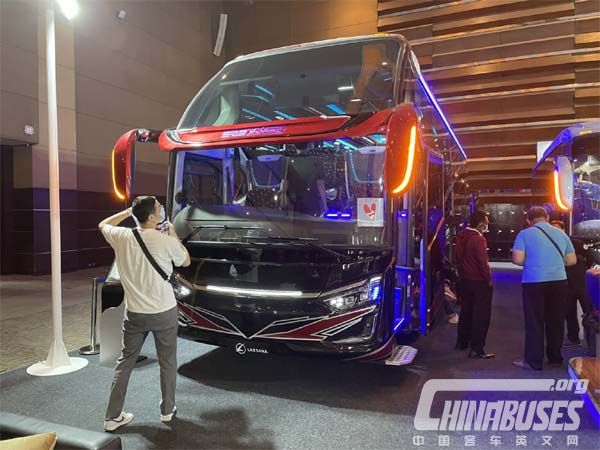 Tentrem's eye catcher was the new electric bus Velocity W5, completely produced with Indonesian parts, even the chassis. Usually bus body builders only build on foreign chassis in Indonesia. Their second vehicle on show was their sleeper coach Avante H9 Priority.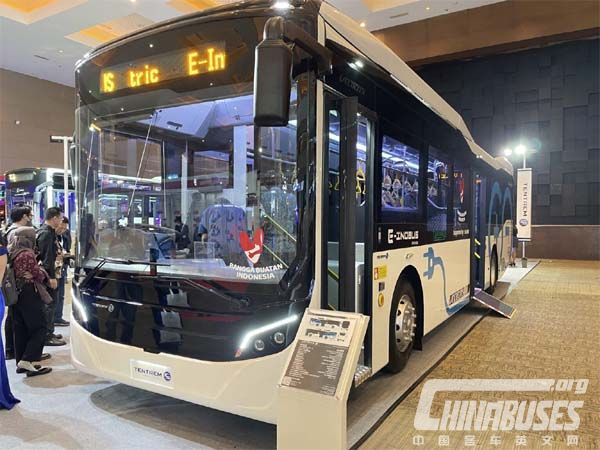 Newcomer Adi Putro's most important novelty was their Jetbus Transit, the first monocoque low floor bus of Indonesia. They revealed that the company is working on an electric version and will bring it to the next Busworld in 2024. All the (not less than) six coaches in their booth were top quality, with different seating arrangements of '2+2', '2+1' and even '1+1+1' in combination with sleeper seats on the lower deck.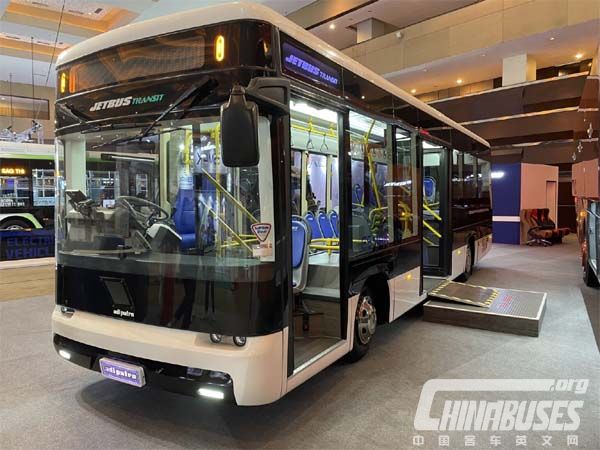 Golden Dragon presented two electric buses in their booth: the 6 meter All Star and a 12 meter city bus version.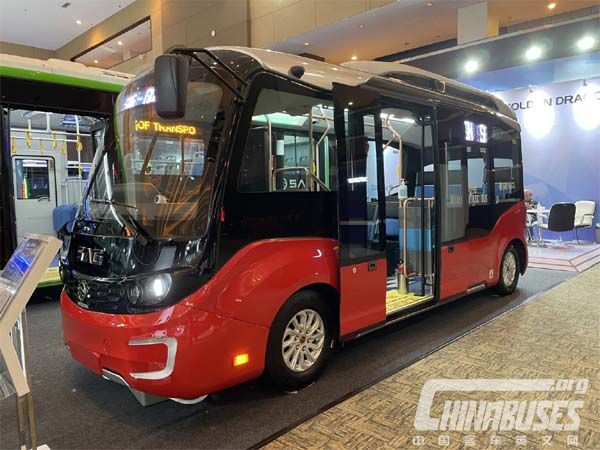 Zhongtong Buses, distributed in Indonesia by PT Mobilindo, showcased two electric buses, a small 6m bus and a 12m bus.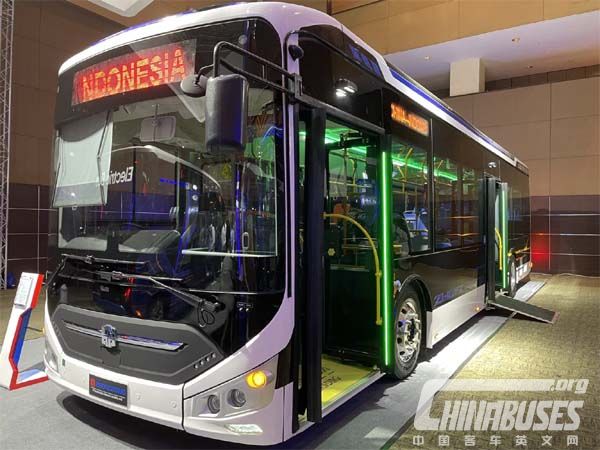 Innovation & Design Awards

The international press jury with representatives of Motorindia, CV Magazine (India), Asian Buses (Malaysia), Latinobus (Colombia) and Truck & Bus Builder (UK) awarded 7 awards in total. The competition was very heavy since the general quality level was very high and similar, but the jury was able to reach a final verdict.

Design Award – category Electric Bus: Zhongtong, LCK6606EV
Design Award – category Coach: Laksana, Tourista
Design Award – category Last Mile Vehicle: Golden Dragon, All Star
Innovation Award – category Bus: Adi Putro, Jetbus Transit
Innovation Award – category Electric Bus: Tentrem, Velocity W5
Innovation Award – category Coach: New Armada, Skylander R22
Successful conference

During 2 days Busworld visitors could attend six different seminars inside the exhibition hall about market analysis, post-covid health protocols and of course zero emission buses and their operations. Several models of public-private partnerships were illustrated to realise the energy transition. Each of the sessions was well appreciated.

In total more than 200 persons attended the seminars. Amongst them an Indian delegation of ASRTU, the public transport organisation of India. They also visited Jakarta's multi modal transport system and the electric charging station Mayasari.

Jan Deman, Managing Director of Busworld Foundation concluded: "I am very satisfied with the outcome of this conference and I especially want to thank all of our partners who co-created this success story together with us, like ITDP, Frost and Sullivan, the Indonesian Ministries of Transport and of Finance, MTI, Instran, Askarindo and Ipomi. We had great speakers on stage and a lot of attendees in the room. For future editions it is our goal to have more speakers from the industry itself and create a balanced dialogue between policy makers and the industry. This will be beneficial for the whole sector. So, let's meet again in 2024 for an even better edition!"
Source : www.chinabuses.org
Editor : Busworld
Views:9647
Tags: Busworld Southease Asia Zhongtong bus Golden Dragon bus
Poster Press to save or share