AsiaStar Electric Buses JS6859GHBEV6 Provide More Convenient Transportation Services for Passengers in Xilinhot
October 18,2022
Recently, a batch of AsiaStar electric buses JS6859GHBEV6 officially started operation in Xilinhot, Inner Mongolia, providing greener and more convenient transportation services for passengers.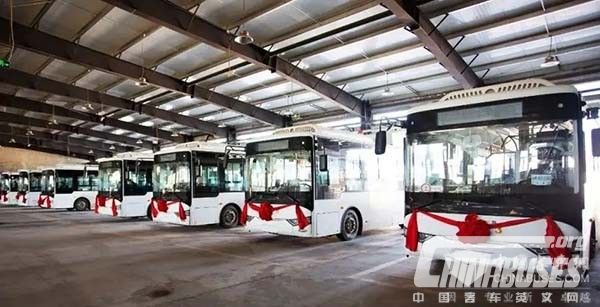 With one-step access, AsiaStar JS6859GHBEV6 is particularly friendly for seniors, children and those physically challenged passengers. Moreover, it facilitates passengers' boarding and disembarking. It has set a special luggage area on board, particularly convenient for passengers with a lot of luggage. On board are placed with several safety devices, including hammers, a fire extinguisher, a dangerous-item detector, autonomous fire extinguishing device, etc.
With intelligent paying terminals for fare payment, vehicle dispatch, voice station reporting device, etc., JS6859GHBEV6 electric bus has painted its seats with blue and red colors, offering seats for the elderly, the small children, the sick, the pregnant and those physically challenged.
Source : www.chinabuses.org
Editor : Lucy
Views:5491
Tags: AsiaStar electric bus JS6859GHBEV6
Poster Press to save or share