100 Units Golden Dragon 10.5-Meter Hydrogen Fuel Cell Buses Usher in A New Era of Green Public Transportation in Zibo
September 26,2022
On September, 7, a batch of Golden Dragon hydrogen fuel cell buses officially started operation in Zibo, Shandong Province. According to sources, the number of Golden Dragon hydrogen fuel cell buses in service in Zibo will soon reach 100 units, ushering in a brand new era of green public transportation in the city.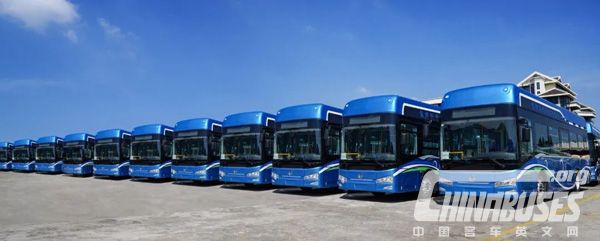 Golden Dragon 10.5-meter XML6105JFCEV hydrogen fuel cell bus represents the latest achievement of the bus maker's new energy bus development. Featuring high reliability and exceptional sustainability, the bus has already won over both passengers and operators. Boasting a range of over 500 km, it is able to get a quick hydrogen refill in just ten to fifteen minutes.
With a uniquely attractive appearance, XML6105JFCEV hydrogen fuel cell bus has an extended width and thus is able to provide a more spacious room for passengers. In addition, it has USB recharging portals for electronic devices. Apart from adopting a light-weight body structure, it is equipped with a real-time monitoring system, hydrogen density sensors, a collision detection system, ATS, a driving fatigue monitoring system, an infrared ray thermometer, a tire pressure monitoring system, etc., all of which help the bus achieve the highest level of safety standards.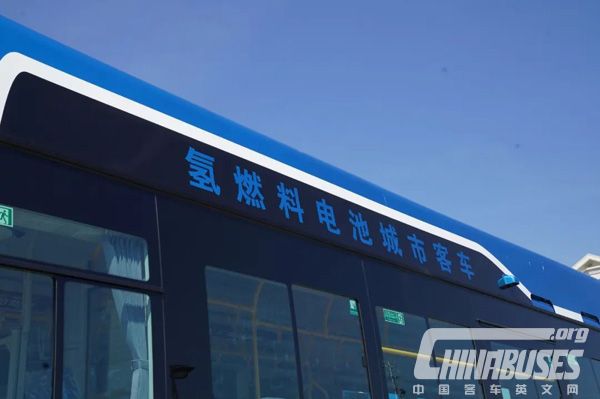 In recent years, Zibo has been making relentless efforts to promote hydrogen-related industries. Currently, the city is fully able to provide production, storage and transportation of hydrogen power. In addition, the city government is determined to put more hydrogen powered vehicles on the road.
As one of the pioneers in China's hydrogen fuel cell bus industry, Golden Dragon rolled out its first generation hydrogen powered buses in 2016. One year later, its 8-meter hydrogen fuel cell buses started demonstration operation in Xiamen and Shanghai. In 2018, the bus maker secured a key new energy vehicle development project from China's Ministry of Science and Technology. In 2020, with a total sales volume of 288 units hydrogen fuel cell buses, Golden Dragon ranked the first place among China's 23 bus brands.
Source : www.chinabuses.org
Editor : Mark
Views:12358
Poster Press to save or share