Skywell 12-meter Electric Double Decker Buses Inject New Dynamics to Urban Tours in Shenzhen
September 22,2022
On Sept. 20, a green bus route for urban tours in Shenzhen officially opened. Connecting several major highly popular tourist attractions, the green bus route has six units brand-new 12-meter electric double-deckers in service, providing safer, more comfortable and more convenient travel services for urban tourists. So far, Skywell electric double-deckers have been put into service on three green bus routes with three different themes, including urban night views, hi-tech life and cultural life.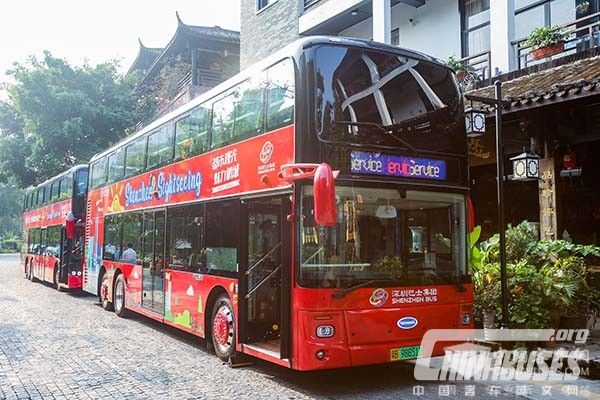 Powered by batteries with a power of 387.072 kWh power, Skywell electric double-decker is equipped with a host of advanced technologies, including a panoramic view system, an air filtering system front & rear radars, electronically controlled rear-view mirrors, pollutant & smoke detectors, fire hydrants, etc.
To ensure the highest grade of travel comfort for all tourists, Skywell electric double-decker has a lower floor access, ergonomically designed seats, large side-window glass and sunshields.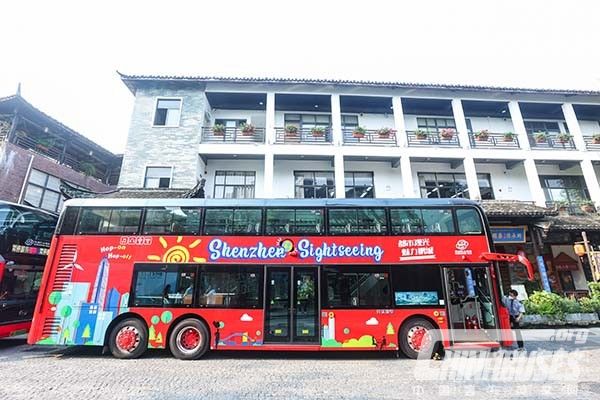 Neighboring Hong Kong, Shenzhen boasts a dynamic and well-developed economy. In recent years, it has become one of the most popular destinations for urban tourists. By launching the green bus route, Shenzhen aims to provide greener and more convenient transportation services for urban tourists.
In October, 2020, to mark the 40th founding anniversary of Shenzhen Special Economic Zone, a batch of Skywell electric double-deckers officially started operation, which immediately became a uniquely eye-catching cityscape in Shenzhen.
Source : www.chinabuses.org
Editor : Lucy
Views:8767
Tags: Skywell electric bus
Poster Press to save or share