Golden Dragon New Generation Autonomous Driving Bus to Mark its 30th Founding Anniversary
September 14,2022
On September, 9, Golden Dragon's new generation autonomous driving bus SPRITE, officially went off the assembly line. Lai Zhiyi, Deputy General Manager of Golden Dragon, She Tianhua, Chief Engineer of Golden Dragon, Zhan Hongbo and Li Chengjun, vide-presidents of MOGO Auto, witnessed the historical moment.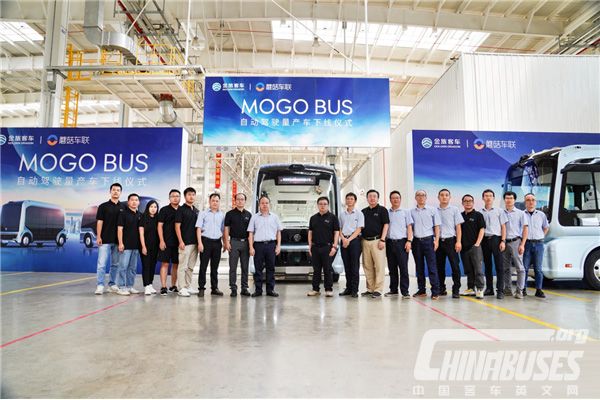 With a particularly attractive appearance, SPRITE is equipped with advanced technologies, achieving high safety standards and high reliability. With more comfortable seats and improved lighting and an LED screen, it is able to drive 360 kilometers continuously.
As its new fist product, SPRITE autonomous driving bus represents a new milestone in Golden Dragon's 30-year history. With L4-level autonomous driving, it has eight solid-state LiDARs, high-precision location technologies and is able to deal with various sophisticated traffic conditions.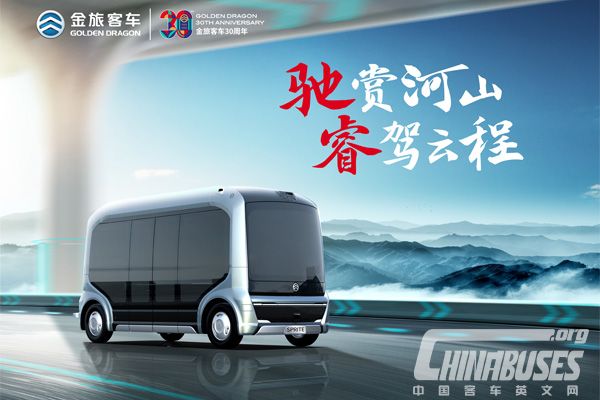 On the same day, Golden Dragon signed a strategic cooperation agreement with MOGO Auto. According to the agreement, the two parties will strengthen their cooperation in developing, producing and marketing autonomous driving vehicles.
As one of China's state-level hi-tech enterprises, Golden Dragon boasts a state-level technological center, a state-level industrial design center and Fujian New Energy Vehicle Key Lab. In 2012, it officially launched its research and development of autonomous driving. So far, it has successfully rolled out several models of autonomous driving buses as well as electric buses and hydrogen fuel cell buses.
According to the bus maker, it has delivered nearly 200 units autonomous driving buses to its customers for community transportation service, express bus routes, commuting services within industrial parks and tourist transportation services within tourist attractions. Their combined total mileage has exceeded two million km.
Source : www.chinabuses.org
Editor : Mark
Views:4987
Poster Press to save or share