40 Units Foton AUV School Buses Start Service in Autumn Semester
September 02,2022
On August, 31, a grand ceremony was held to mark the handover of 40 units Foton AUV school buses to Xiangrikui School Bus Operation Co., Ltd. (hereafter referred to as Xiangrikui School Bus). On the same day, Foton AUV Colorful Book House, a public charity program, was officially launched in Beijing. To assume more social responsibilities, Foton AUV has been actively involved in a number of public charity programs.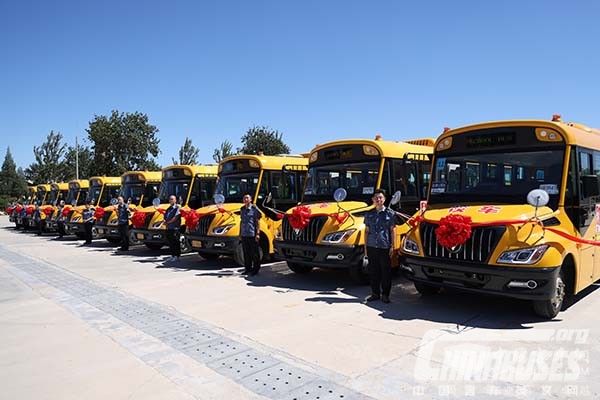 Foton AUV school bus is furnished with environmentally friendly PVC materials, creating a more healthy traveling environment for students. Equipped with an intelligent monitoring & management system, it adopts a light-weight body structure and thus reduces its fuel consumption by 8%-10%.
Apart from its sealed ring body structure with 700 MPa high-strength steel, Foton AUV school bus has the largest emergency exit among all its domestic counterparts and thus fully ensures the travel safety of all students. On board, it has boarding handrails with soft covers, fences with soft covers and low-floor access, all of which facilitate boarding for young passengers.
On February, 14 this year, Foton AUV established strategic cooperation ties with Xiangrikui School Bus, becoming a supplier of high-quality school buses for its customer.
Source : www.chinabuses.org
Editor : Isabella
Views:7076
Tags: Foton AUV school bus
Poster Press to save or share