Weifang Launches 200 Units Asiastar Hydrogen Powered City Buses on the Road
September 01,2022
On August, 27, China State Hydrogen Fuel Cell Technological Innovation Center was officially established in Weifang, Shandong Province. On the same day, 200 units Asiastar new series city buses JS6108GHFCEV powered by hydrogen fuel cell systems manufactured by Weichai started operation in the city, ushering in a brand new era of green public transportation.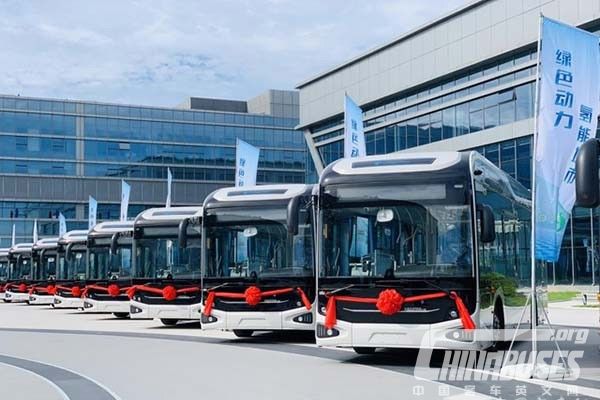 "Our (Asiastar) bus is equipped with Weichai's latest hydrogen fuel cell system, which works smoothly with a temperature range from -30° to 45°. In addition, the system boasts a life expectancy of over 30,000 hours, allowing buses to work eight years with a total mileage of 600,000 km", revealed a chief bus engineer from Asiastar. According to the engineer, the hydrogen fuel cell system and hydrogen storage system are installed on the roof of the vehicle, further enhancing its overall safety standards.
To ensure its safe and smooth operation, Asiastar new series hydrogen fuel cell bus is equipped with a hydrogen refill lock, an anti-collision system, a hydrogen density detector, etc.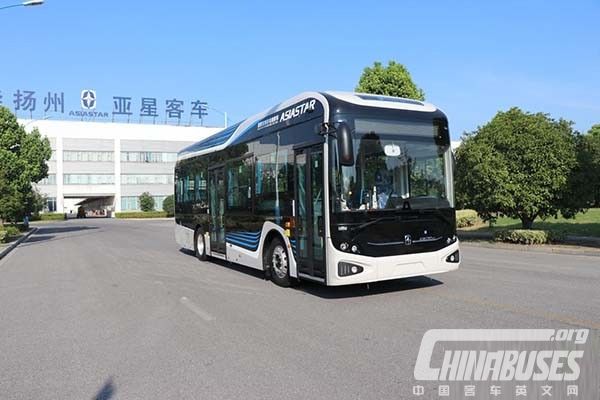 With a hugely attractive appearance, Asiastar new series hydrogen fuel cell bus has a low-floor access and a wider aisle on board. With a special boarding ramp and buttons to remind bus drivers to make stops, the bus provides great travel conveniences for passengers. By introducing light-weight materials, the bus has further cut its weight and improved its energy efficiency.
Currently, Weifang boasts the world's largest hydrogen powered bus fleet in operation. By working closely with the local government, Asiastar is committed to playing a key role in helping cities across the world cut carbon emissions and fight against global warming.
Source : www.chinabuses.org
Editor : Mark
Views:13675
Poster Press to save or share