BYD Officially Enters Thailand Passenger Vehicle Market
August 16,2022
Recently, BYD announced that it officially entered Thailand passenger vehicle market by joining hands with RÊVER Automotive, an auto dealer committed to the cause of decarbonization in Thailand. "This is a great opportunity for us", said Pratarnwong Phornprapha, president of RÊVER Automotive, commenting on his company's cooperation with BYD.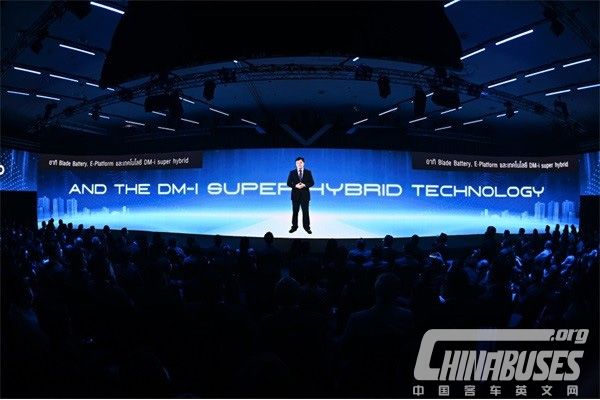 As one of the leading players in the new energy vehicle market, BYD boasts a number of advanced technologies, including blade batteries, e-platform 3.0, DM-i super hybrid driveline, etc. So far, BYD has sold over 2.3 million units new energy passenger vehicles to 400+ cities in over 70 countries and regions across the world.
"We (BYD) put our first batch of electric taxis in Thailand in 2018. By working closely with Thai government and our business partners, we will bring more technologically advanced and environmentally friendly vehicle products in Thai market", Liu Xueliang, General Manager of BYD Asia-Pacific Sales Department.
In recent years, the electric vehicles have been gaining fast growing popularity in Thailand. Nearly 30 auto makers have already established their presence in the country, further intensifying the competition. According to Thai government, it aims to increase the percentage of the annual production volume of electric vehicles to 30% of its total annual vehicle production volume by 2030.
Source : www.chinabuses.org
Editor : Mark
Views:6060
Tags: BYD electric bus Thailand
Poster Press to save or share