Golden Dragon 18-Meter Electric City Bus to Arrive in Bulgaria for Operation
August 15,2022
Recently, a batch of Golden Dragon 18-meter electric city buses officially embarked on their journey to Bulgaria. Particularly designed for Bulgarian bus market, the bus mainly works in the downtown area with an average speed of 30-50 km/h. With a more masculine appearance, it has expanded the area of its windows both in the front and on its two sides, providing more light and better views for both drivers and passengers. Adding an eye-catching LED panel showing the bus route information at its front top, it has a more spacious interior and more seats.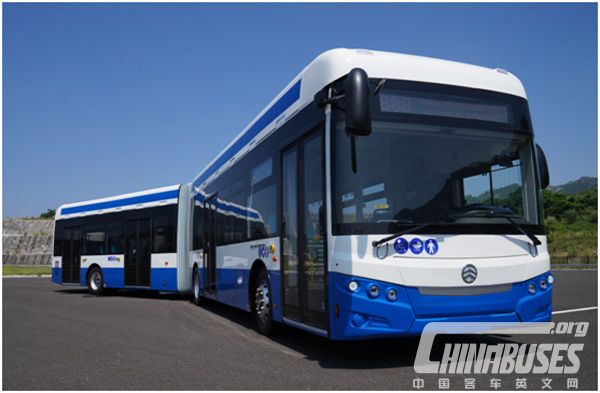 Thanks to its improved design in lamp layouts and front area, Golden Dragon 18-meter electric bus is much more easier for repair and maintenance. Unlike buses working in China, it has moved the door lock, which more easily locks and unlocks the door, to the bus' front area, just above the front lamp. With 2+2 seat layout on each row, the bus strikes a better balance between its seating area and its standing area on board.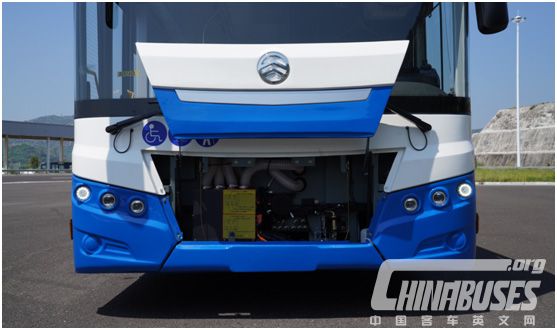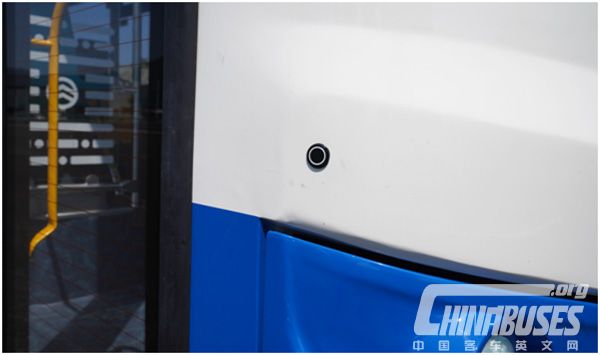 Adopting low-floor access, the 18-meter electric bus has expanded the width of its door area, further facilitating the boarding and disboarding for passengers. Considering the needs of those passengers with baby-strollers or wheelchairs, it has ramps at its second and third doors. By simply pressing buttons on each row of the seats and on the handrails on board, passengers can remind drivers to stop the bus when they need to disboard. Apart from the boarding ramps, the bus has electronically controlled air suspensions (ECAS), which can adjust the vehicle's body height, making boarding and disboarding more convenient for special passengers.
The driver's cockpit of Golden Dragon's 18-meter electric bus is another highlight. It ergonomically designed air-suspension seat, which can be heated and easily moved forward and backward to suit driver's height. Its LED touch screen for drivers saves space and is more driver-friendly. Equipped with Golden Dragon Cloud Intelligent Management Platform, it can be monitored in real-time by bus operators.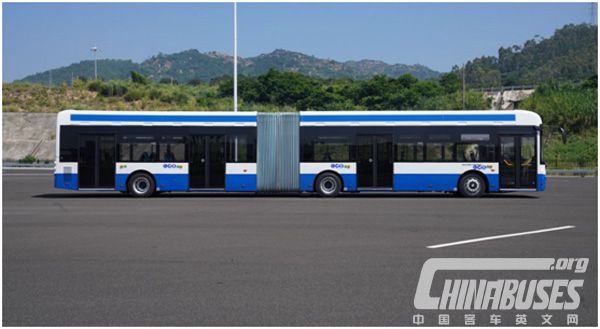 Equipped with the third generation E-power system and CATL batteries mounted on its top, the bus has a power storage of over 500 kW.h and is able to drive 400 km continuously. After driving an average of 300 km each day, it is recharged at night with 300 kW double recharging ports.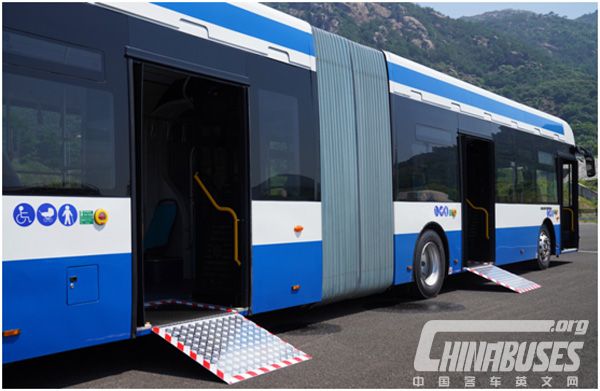 Considering the temperature can drop to -20℃ in winters in Bulgaria, the bus has heat insulation systems for its batteries and its body. Thanks to its powerful and energy-efficient air-conditioning system, it ensures a warm traveling environment for passengers. Thanks to its EBS + ASR, the bus works more smoothly and achieves higher safety standards.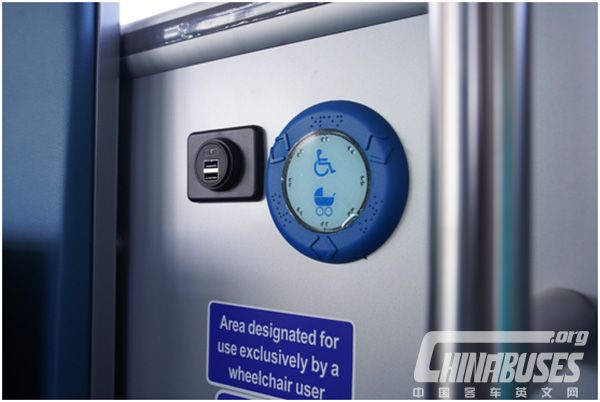 The bus' BMS, VCU and MCU gather at its rear. Its battery compartment, electric compartment and passenger cabin are fully isolated. Its reinforced body structure, fire detection and alarming systems enable the bus achieve higher safety standards.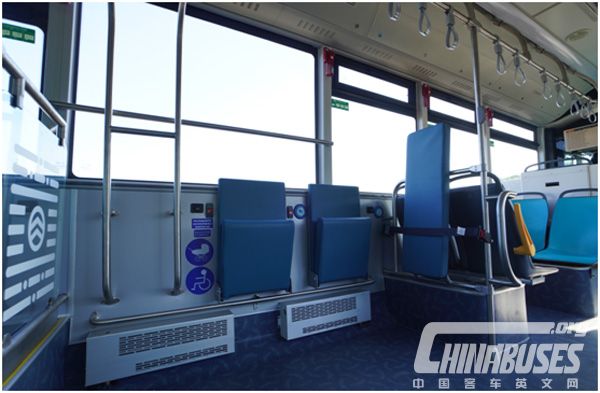 According to Golden Dragon, it made its first entry into Bulgaria by delivering a batch of 12-meter electric city buses to the country earlier this year. Located in southeast of Balkan Peninsula, Bulgaria is renowned for its high-quality yogurt and rose oil.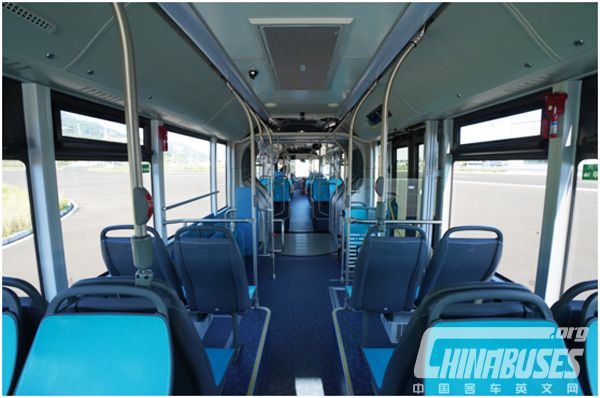 Since 2000, Golden Dragon, has gradually become a dominant force in the domestic high-end bus market thanks to its growing strengths in technology. In the meantime, it has been gaining fast growing popularity in some developed countries. Thanks to the ever increasing demand for new energy vehicles, Golden Dragon has been maintaining a steady growing momentum in the global bus market, winning wider recognition among customers and passengers in recent years.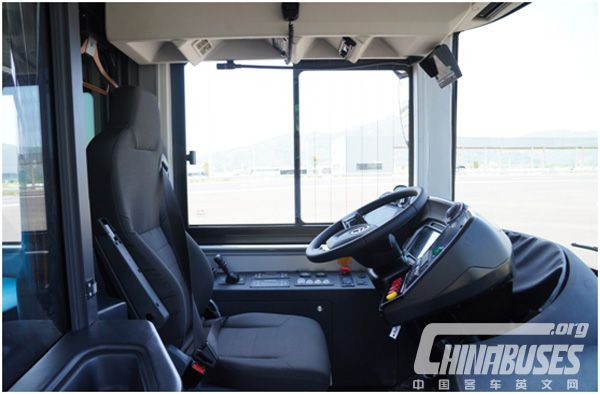 Source : www.chinabuses.org
Editor : Isabella
Views:53874
Poster Press to save or share