GREE Altairnano Dolphin Buses and Trams Serves Sichuan Provincial Games
August 11,2022
On August, 8, the 14th Sichuan Provincial Games, the highest level and the most influential sports event in Sichuan Province, officially kicked off in Leshan. Gree Altairnano city buses and trams were put into operation, providing transportation services for athletes, volunteers and spectators.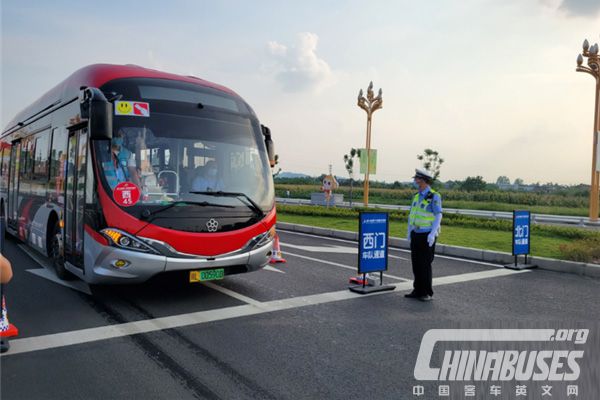 Coated in red color, GREE Altairnano Dolphin buses boast more spacious room for passengers. GREE Altairnano trams, with wooden floors and leather seats and big glass windows, provide more travel comforts for passengers, allowing them to better enjoy the urban views in Leshan.
Entirely powered by electricity, GREE Altairnano Dolphin buses and trams achieve higher safety standards thanks to their highly reliable GREE Altairnano batteries with proven track record in commercial operation.
Source : www.chinabuses.org
Editor : Lucy
Views:4384
Poster Press to save or share