Hydrogen Refill Stations: Essential for Smooth Operation of Buses in Beijing
August 01,2022
On July 23, hydrogen fuel cell buses were queuing in line at a hydrogen refill station, located in Qingyuan Street, Beijing. "It takes about over 10 minutes to refill a 12-meter city bus". Statistics show over 16 tons of hydrogen was consumed from July, 11 to July, 25. On July, 23, 2.61 tons of hydrogen was refilled on buses, reaching a new record high on a daily basis.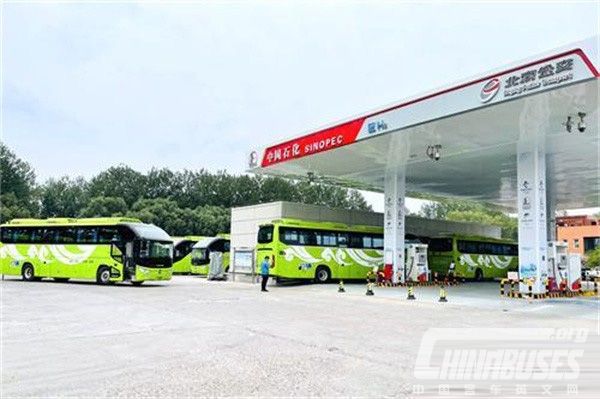 Universally known as the cleanest energy, hydrogen played a critical role in Beijing 2022 Winter Olympic Games. All hydrogen fuel cell buses delivered impressive performances.
Currently, Several hydrogen refill stations have been in service across Beijing, ensuring the timely energy refills for all hydrogen powered buses.
Source : www.chinabuses.org
Editor : Lucy
Views:6582
Tags: Hydrogen Fuel Cell Bus
Poster Press to save or share