Foton Tops China's Commercial Vehicle Brands with Brand Value Reaching 191.516 Billion RMB
July 29,2022
On July 26, the 19th World Brand Conference was held in Beijing. Among China's 500 Most Valuable Brands, Foton's brand value hit a new record high, reaching 191.516 billion RMB. For 18 consecutive years, Foton has beaten other Chinese commercial vehicle brands.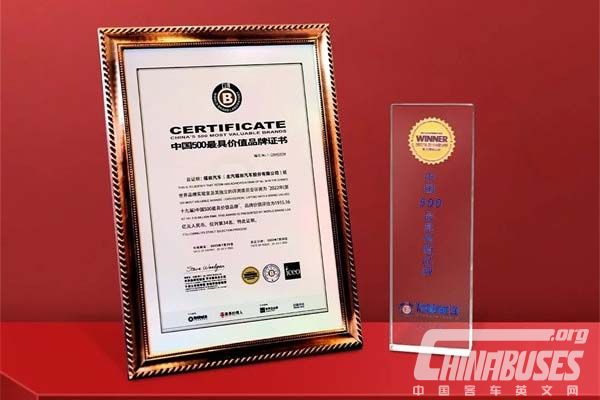 In just 25 years, Foton has hit the threshold of ten million units commercial vehicles in its sales. Apart from that, it has obtained over 6,000 patents, including 1,183 patents on new energy vehicles. It has also made major breakthroughs in building more intelligent and more energy efficient vehicles with low or zero carbon emissions.
Foton Auman heavy duty trucks, Foton hydrogen fuel cell buses, etc., all have made big splashes in the market. Focusing on modular design, light weight body structures and intelligent technologies, Foton has substantially improved the fuel economy and energy efficiency of fossil-fuel powered vehicles. In recognition of its impressive achievements, Foton has won many awards, including Beijing Science & Technology Progress Award, China Automobile Industry Science & Technology Progress Award, Invention Patent Award, etc. It has also been among the list of Pilot Intelligent Manufacturing Bases released by China's Ministry of Industry and Information Technology and selected as State-level Green Factory. Foton New Energy intelligent Logistic Vehicle Lab has been recognized as a State-level Technological Innovation Center. In addition, it has obtained China's first permit for autonomous commercial vehicle and the first permit for the trial operation of intelligent heavy-duty trucks.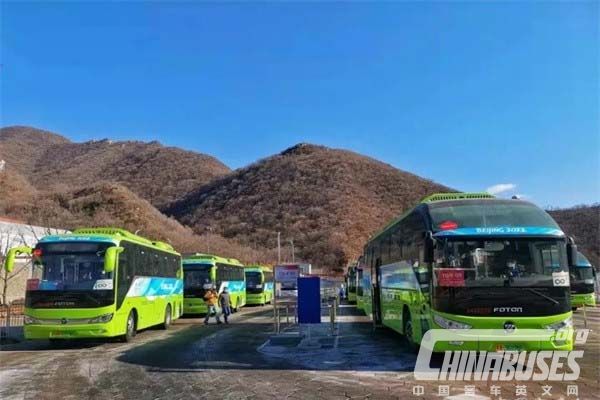 Headquartered in Beijing, Foton boasts 15 Intelligent Innovation R&D Centers and 18 Intelligent Factories located in seven provinces. It also has 22 KD factories abroad with a combined annual production volume of over 80,000 units vehicles.
At China Automobile High-Quality Development Forum held earlier this year, Foton brought four new new vehicles (a heavy-duty truck, a light truck, a pickup and a van) on display and won the title of Enterprise Standard Forerunner.
At 2022 Beijing Winter Olympic Games, 515 units Foton AUV hydrogen fuel cell buses successfully accomplished their transportation tasks. In March, Foton Auman hydrogen powered heavy-duty truck with a continuous driving distance of 1,000 km made its debut at the eighth China EV100 Forum. In the first half of this year, Foton delivered a large number of hydrogen fuel cell light trucks and heavy-duty trucks to its customers.
Source : www.chinabuses.org
Editor : Lucy
Views:4409
Tags: Foton brand value China bus
Poster Press to save or share