Zhongtong Solutions Shine at 2022 China Tourist Transportation Development Forum
July 27,2022
Recently, 2022 China Tourist Transportation Development Forum was held in Tai'an, Shandong Province, aiming to help bus operators address their pressing concerns.
At the forum, Zhongtong brought on display its star products for the tourist transportation market, including H12, New Shijia, Shiteng, Ruitong V59 and L6.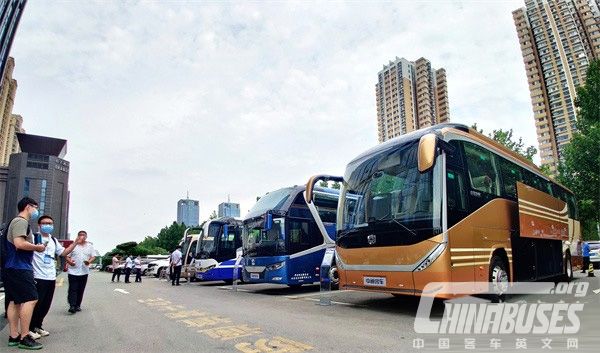 Having successfully obtained CN95 Health Cabin certificate, Zhongtong has made strides in terms of the intelligence, travel comforts and overall safety standards of its buses & coaches. In addition, it has developed a host of new products that meet the special requirements of some tourist attractions, including Taishan Mountain, Zhangjiajie, the Three Gorges, Tianshan Mountain, Yandangshan Mountain, Nalati, etc.
Thanks to 5G technologies, Zhongtong has successfully developed U-LINK Intelligent Tourist Travel Solutions, which bring vehicles, drivers, tour guides and tourists on the same platform. In addition, they have significantly improved the overall safety standards of Zhongtong buses & coaches and enhanced their overall efficiency.
"Zhongtong has been constantly reevaluating the market conditions and learning customers' emerging needs and requirements, helping us to roll out more customized products and more innovative service solutions for our customers", said Peng Feng, General Manager of Zhongtong.
Despite the sporadic resurgence of COVID-19 cases across China, China's tourism industry has been recovering steadily. In 2021, the total number of tourists in the domestic market reached 3.246 billion, up by 12.8% year on year.
Source : www.chinabuses.org
Editor : Mark
Views:6735
Tags: Zhongtong tourist bus
Poster Press to save or share