Higer Electric Buses Provide Higher Mobility for People in Greater Bay Area
July 05,2022
In April this year, Guangzhou Dongyun Auto Service Co., Ltd. (hereafter referred to as Dongyun) put 11 units Higer KLQ6111 electric buses and 3 units KLQ6121 travel coaches into operation, providing greener and more convenient transportation and commuting services for tourists and commuters in Greater Bay Area.

"They (Higer KLQ6111 electric buses and KLQ6121 travel coaches) have been working smoothly in the past two months. We are planning to further expand our business later this year", said Li Xiaolong, General Manager of Dongyun.
With monocoque body structures, Higer buses and coaches are equipped with AEBS, LDWS, panoramic view systems, etc., all of which greatly improve their overall safety standards. Generating little noise and cause less vibrations, they provide passengers with comfortable seats and spacious space.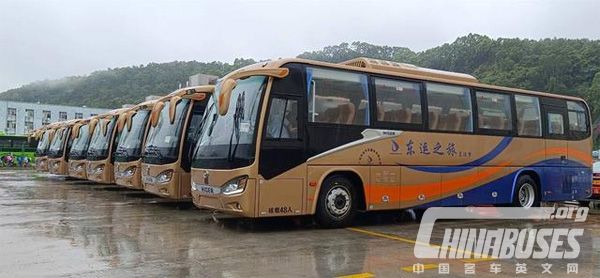 Having been widely acclaimed for more comfortable travel on board, Higer buses & coaches also help operators drastically cut their operating costs. Take Higer KLQ6111 electric bus for example. After being fully recharged, it is able to drive over 200 km on a working day, cutting both fuel costs and maintenance costs for operators.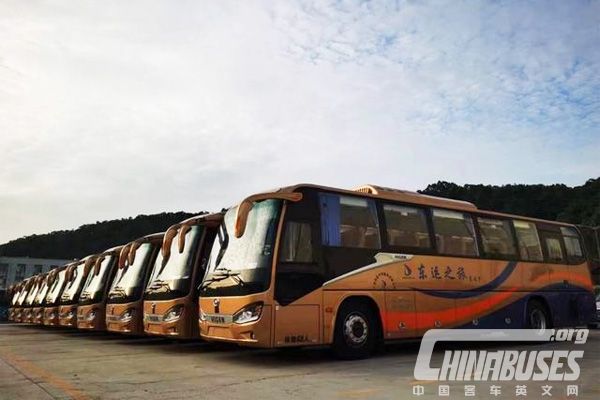 Established in 2013, Dongyun is based in Nansha District, Guangzhou. In 2020, it officially obtained the permit for bus rental and commuting services. Currently, it boasts over 60 units vehicles, 70% of which are buses & coaches measuring between 10-meter to 12-meter in length.
"The Greater Bay Area is blessed with a brighter future and Nansha is ready to seek more development opportunities", added Li Xiaolong.
Source : www.chinabuses.org
Editor : Isabella
Views:5724
Tags: Higer electric bus
Poster Press to save or share