Higer KLQ6111ZGEVN New Energy Buses Start Operation on Nantong-Tongzhou Bay Bus Routes
June 21,2022
On June 18, two bus routes which directly connecting Nantong city and Tongzhou Bay officially started trial operation, reducing the travel time between the two places to 70 minutes. 20 units Higer KLQ6111ZGEVN new energy buses were put into operation on the two bus routes on the same day. With the launch of the two bus routes, both local residents and tourists can enjoy more convenient and more comfortable transportation services.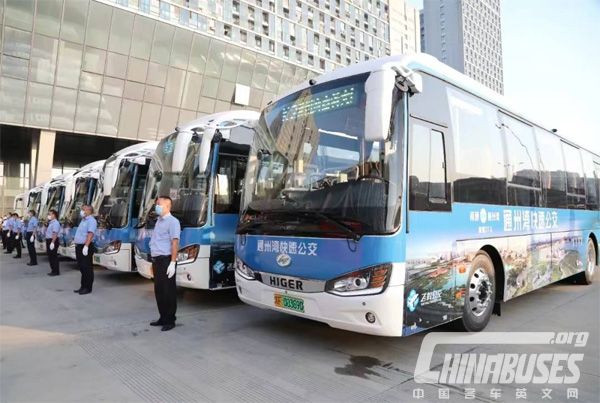 Measuring 11-meter in length, Higer KLQ6111ZGEVN new energy bus, coated in sea blue color, has a uniquely attractive appearance. With 37 seats, the bus has a wider aisle and generates less noise, providing more travel comforts for passengers.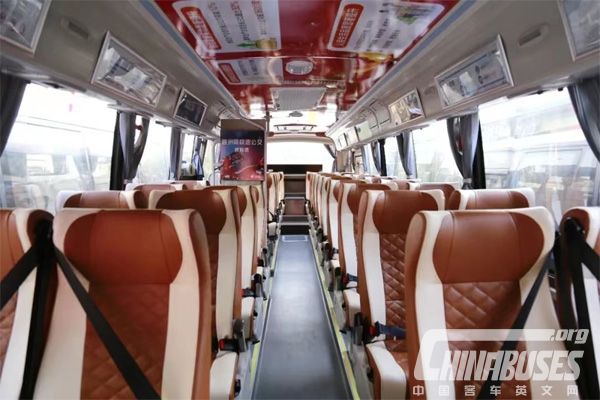 According to the bus operator, the trial operation will last till the end of this month. All passengers can take the bus ride for free. Beginning from July, the bus fare will be set at six RMB for one-way trip. Before 9 am and after 5 pm each day, the bus ride will continue to be free for all passengers. It is also revealed that 20 units Higer KLQ6111ZGEVN new energy buses make 80 trips each day.
Source : www.chinabuses.org
Editor : Mark
Views:4791
Tags: Higer,New Energy Bus
Poster Press to save or share