King Long Nucleic Acid Testing PCR Vehicles Successfully Help Many Cities Contain COVID-19
May 24,2022
Since March this year, stringent measures have been taken in many cities across China to prevent the spread of COVID-19. In Liaoning Province, a batch of King Long nucleic acid testing PRC vehicles started operation in April and successfully helped cities across the province contain the infectious virus. In Yingkou, Liaoning, a temporary testing center performed nucleic acid tests to one million people one day at most thanks to King Long nucleic acid testing PCR vehicles. In Shanghai, Fujian, Zhejiang and Hebei, King Long nucleic acid testing vehicles also played a vital role in keeping COVID-19 at bay.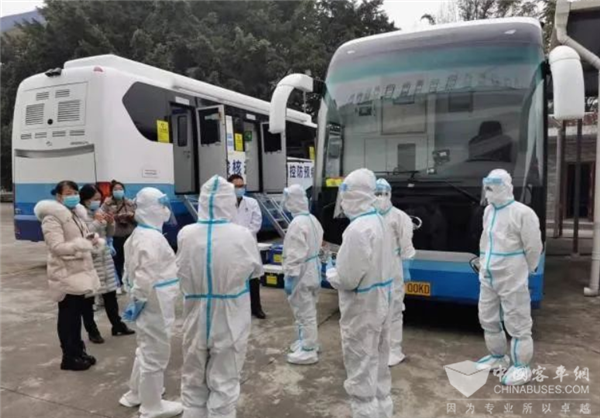 Equipped with all necessary PCR testing facilities, King Long nucleic acid testing PCR vehicle can be supplied with water, power and gas from outside sources. Achieving much greater mobility, higher reliability and higher safety standards, the vehicle three independent sections for preparing for, performing and analyzing tests. Thanks to 5G technology, the vehicle can deliver the test results to people more quickly. In addition, it has advanced ventilation system, pressure control system, monitoring system, etc.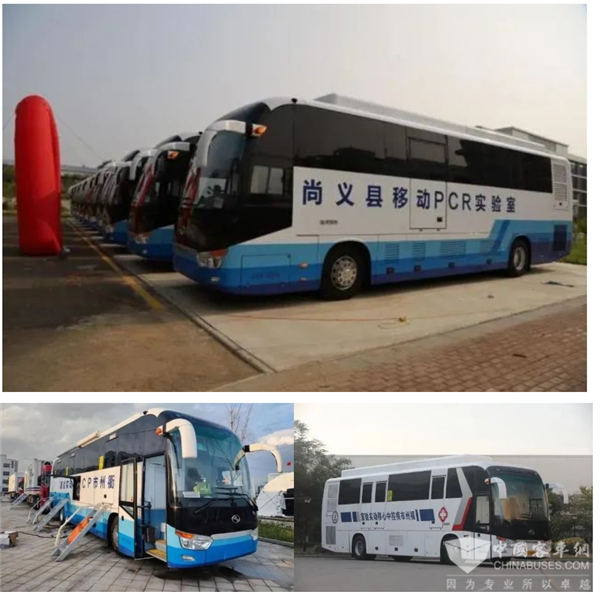 Apart from nucleic acid testing PCR vehicles, King Long has also successfully developed vaccine transportation vehicles, health check vehicles, blood donation vehicles, ambulances and other medical vehicles to provide more mobile and convenient medical care services to people across China.
Source : www.chinabuses.org
Editor : Lucy
Views:6054
Poster Press to save or share