Major China Bus Makers Witnessed Movement in Their Business in April
May 12,2022
Despite the overall gloom that shroud the industry, there were still some bright spots. First and foremost, orders for new energy buses grew robustly thanks to Chinese government's drive to reach the goals of carbon emission peak and carbon neutralization.
Foton won an order of 2,220 units new energy buses with a total value of 3.57 billion RMB from Beijing Public Transport Group on the last day of March. These new buses will be delivered to their operator in batches before June. 30.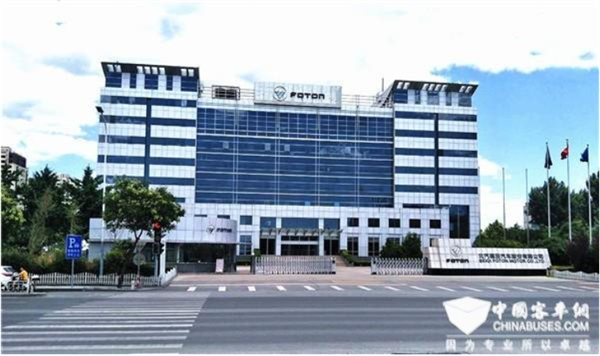 On April 1, Zhongtong delivered 267 units new energy buses, including its new N series electric city buses, Shiteng electric buses and Fengcai hybrid city buses, to Mianyang Public Transport Group.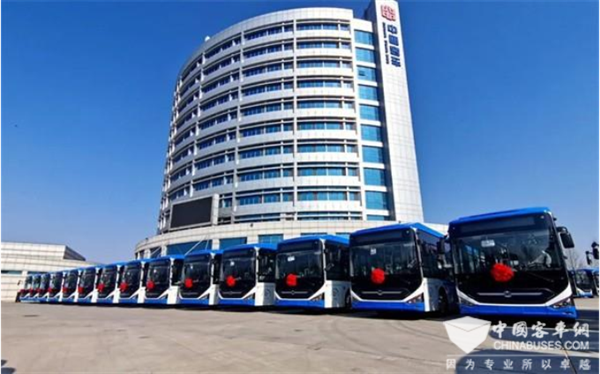 In April, BYD delivered 406 units electric buses to its customer in Bogota, the capital city of Columbia. The delivery consists of 271 units 9-meter electric buses, each having a loading capacity of 50 passengers, and 135 units 12-meter electric buses, each having a loading capacity of 80 passengers. Currently, a total number of 1,048 units BYD electric buses are working smoothly in Bogota.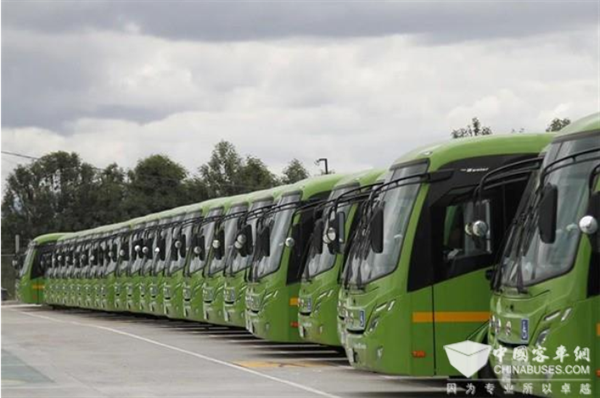 King Long successfully secured an order of 350 units new energy buses (12-meter XMQ6125 and XMQ6650) from Yinchuan Public Transport Co., Ltd. in April.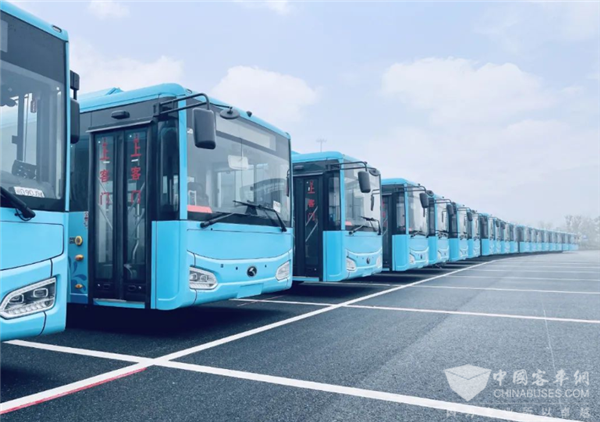 Golden Dragon won an order of 100 units XML6885 electric city buses with a total value of 76.99 million RMB from Fuzhou Kangchi New Bus Co., Ltd. in April.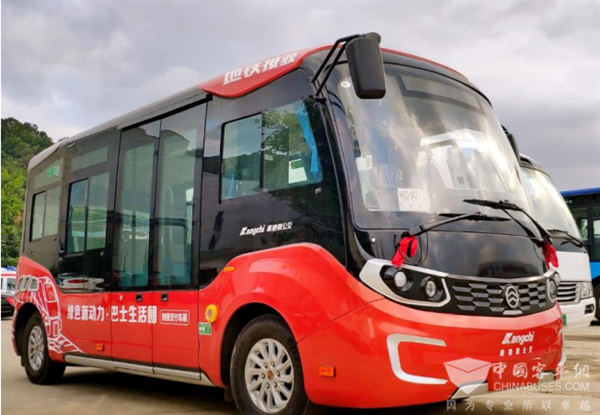 Another encouraging sign is that enterprises were seeking more cooperation and working more closely to develop new technologies.
On April 21, Gree Electric Appliances Inc. signed a strategic cooperation agreement with Zhuhai Public Transport Group. According to their agreement, the two parties will deepen their cooperation in logistic services, intelligent warehousing and new energy business.
On April 26, King Long-Xiamen University Research & Development Center was officially established, which aims to further facilitate the industrialization of technological innovations.
In April, CRRC Electric set up its online supply platform by cooperating with two online retailers, aiming to ensure its supplies and further cut its costs.
On April 28, Foton announced that it would transfer its 12.02% shares (with a total value no less than 67.5448 million RMB) of National New Energy Vehicle Technology Innovation Center. The transfer aims to further diversify the center's share right structure and introduce more capital. After the transfer, Foton will no longer hold share from the center.
On April 14, Puqin Shidai, a subsidiary of Guangdong-based Brunp, signed an agreement with Indonesia-based PT Aneka Tambang (ANTAM) and PT Industry Baterai Indonesia (IBI). With a total investment of nearly six billion USD, the three parties will carry out comprehensive cooperation in nickel mining, battery materials, battery manufacturing and battery recycling. Brunp is a majority-owned subsidiary of CATL.
In April, Cummins announced that it completed the acquisition process of Jacobs Vehicle Systems, which is originally owned by Altra Industrial Motion. Jacobs Vehicle Systems is specialized in developing and marketing compression release engine brakes, cylinder deactivation, active decompression technologies, high power density products, etc.
In April, ZF Commercial Vehicle Solution Department officially revealed its newly developed EC-CAPU, providing more cost-effective and energy-efficient solutions for commercial vehicles.
Source : www.chinabuses.org
Editor : Lucy
Views:8317
Tags: China bus makers Foton King Long Golden Dragon Zhongtong
Poster Press to save or share