King Long-Xiamen University Research & Development Center Officially Established
April 29,2022
On April 26, a grand ceremony was held at the headquarters of King Long to mark the official establishment of King Long-Xiamen University Research & Development Center. Aiming to further deepen their technological cooperation, the two parties will closely work together to promote the further integration of academic research and industrial product ion and facilitate commercial operation of hydrogen fuel cell vehicles.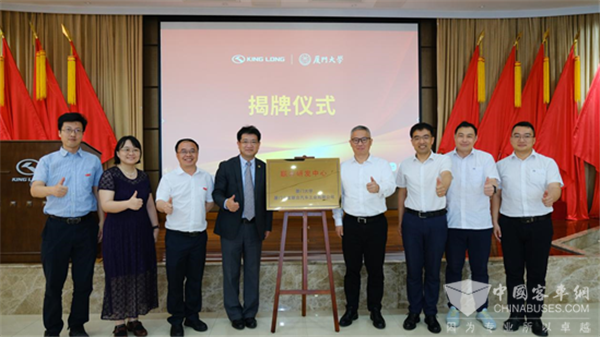 Consisting of over 30 researchers, professors, technicians and post-graduate students, the center will focus on developing hydrogen fuel cell systems for vehicles. Su Liang, the head of King Long Bus Engineering Research Institute, is appointed as the director of the newly established center. Zhou Wei, the vice dean of the School of Aeronautics and Astronautics, Xiamen University, is appointed as the deputy director of the center.
"We are committed to turning our technological advances into increased productivity and promoting high-quality economic and social development in Xiamen and Fujian", said Jiang Yunbao, Vice-President of Xiamen University. "The establishment of the research & development center represents a new milestone for our cooperation. The center is also to become an incubation base for cultivating talents for the new energy vehicle industry", added Mr. Jiang.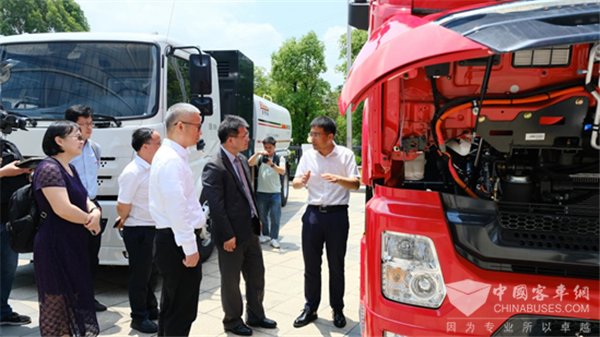 As one of the leading bus makers in China, King Long has delivered over 500,000 units buses & coaches to its customers across the globe. "With over three-decade experience in building buses and coaches, we are making an all-out effort to develop more environmentally friendly buses & coaches for passengers across the world", said Liu Zhijun, General Manager of King Long.
Having been in close cooperation for years, King Long and Xiamen University have jointly developed key technologies for hydrogen fuel cell buses, which won the First Technological Advance Prize in Fujian and the First Technological Advance Prize in Xiamen.
As the second batch of Chinese cities designated for commercial operation of hydrogen fuel cell vehicles, Xiamen has vowed to spare no efforts to play a leading role in the development of hydrogen fuel cell vehicle industry.
Source : www.chinabuses.org
Editor : Mark
Views:5852
Tags: King Long China buses
Poster Press to save or share