Foton AUV Hydrogen Fuel Cell Buses Accomplish Transportation Tasks in Zhangjiakou
December 31,2021
Recently, Foton AUV hydrogen fuel cell buses successfully accomplished their transportation tasks a recent drill in Zhangjiakou, the co-host city of 2022 Beijing Winter Olympic Games.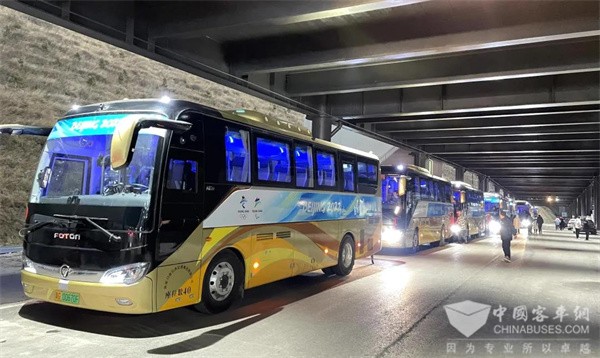 Confronted with the challenges posed by COVID-19, Beijing 2022 Winter Olympic Games will be held in fully closed loop, which means all athletes will not be quarantined provided that they are fully vaccinated. When they arrive in China, they will be assigned in designated hotels and move around via designated buses and high-speed trains. This can not only reduce the risks for athletes to get infected, but also allow them to travel more efficiently.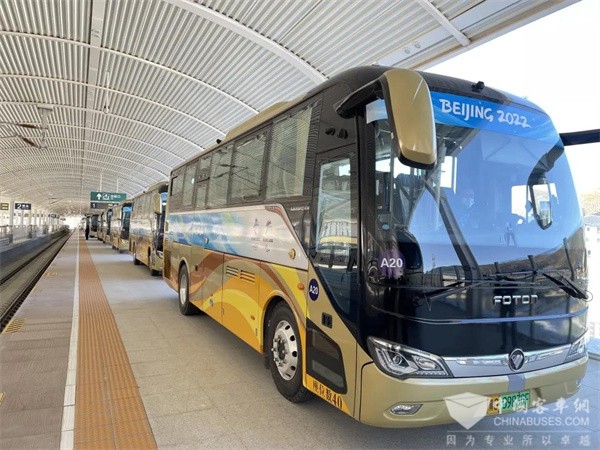 Foton AUV hydrogen fuel cell buses are designated to provide essential transportation services for athletes from all over the world. To ensure their smooth flow, Foton AUV after-sales team is required to complete a host of trouble-shooting tasks on a daily basis. When emergency occurs, they must respond within one minute and solve the problem within 10 minutes.
Foton AUV BJ6956 hydrogen fuel cell bus, which provided the transportation service during the drill, is equipped with the fourth generation hydrogen fuel cell technology. After a hydrogen refill in just 10-15 minutes, the bus is able to drive over 400 km. In addition, it drives smoothly even when the temperature drops to -25­°C. When the temperature further dives to -40­°C, the bus will automatically shut down to protect itself.
Source : www.chinabuses.org
Editor : Mark
Views:6444
Tags: Foton,AUV hydrogen fuel cell bus 2022 Beijing Winter Olympic Games
Poster Press to save or share