Foton AUV Hydrogen Fuel Cell Buses Get Ready for 2022 Beijing Winter Olympic Games
December 22,2021
On December 17, Liang Zhaowen, Vice-President of Foton Motor Group, Liu Jihong, Vice-President of Foton AUV Bus Research & Development Department, together with the managerial staff from Zhangjiakou Public Transport, paid a visit to Chongli, Zhangjiakou, the co-host city of 2022 Beijing Winter Olympic Games. During the visit, they checked the preparation work at various venues and shared experience on making sure all vehicles are in their best condition to serve the much-anticipated event.
Foton AUV BJ6956 hydrogen fuel cell bus is equipped with the fourth generation hydrogen fuel cell core technologies. After a hydrogen refill in just 10-15 minutes, it is able to drive over 400 km. In addition, the bus is able to start at extremely low temperatures and deliver powerful performances on slopes and snowy roads.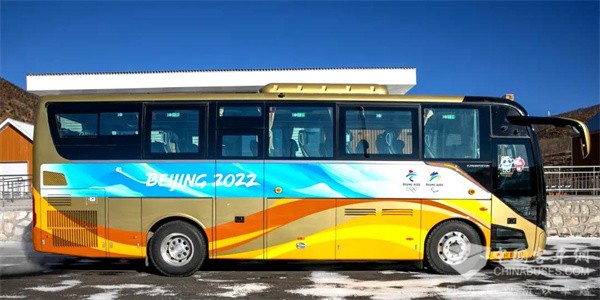 According to Foton AUV, its hydrogen fuel cell buses have gone through over-14-hours continuous work each day for several years in Zhangjiakou, fully demonstrating their high reliability, high stability and high energy efficiency.
To ensure the smooth operation of all Foton AUV buses during the Winter Olympic Games, the bus maker is also particular about every detail of its after-sales service. Over 200 after-sales engineers have already been sent to various venues in Zhangjiakou to provide timely maintenance services for all Foton AUV buses and coaches. They promise to respond within one minute after receiving the repair calls, solve problems within ten minutes and deliver special spare parts within two hours.
Source : www.chinabuses.org
Editor : Mark
Views:6473
Tags: Foton AUV Hydrogen Fuel Cell Buses
Poster Press to save or share