100 Units Zhongtong Electric Buses to Arrive in Taiyuan for Operation
December 03,2021
Recently, 100 units Zhongtong 11-meter Shiteng electric buses embarked on their journey to Taiyuan, Shanxi Province for operation. According to Zhongtong, these new buses will be primarily used for passenger transportation on major routes connecting downtown Taiyuan and its neighboring districts and counties, ushering in a brand new era for the public transportation in Taiyuan.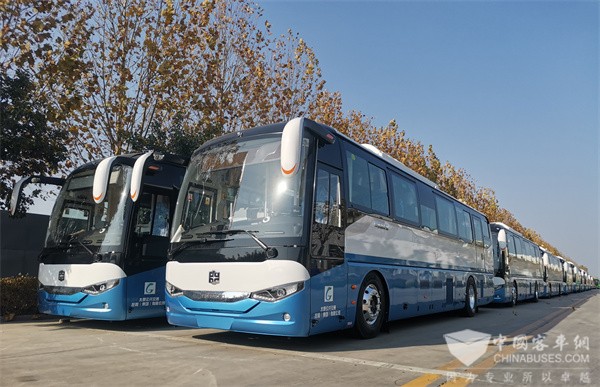 Zhongtong 11-meter Shiteng electric bus is particularly designed for medium- and short-distance intercity passenger transportation. Achieving high environmental friendliness and high reliability, it has already earned a solid reputation in the domestic market.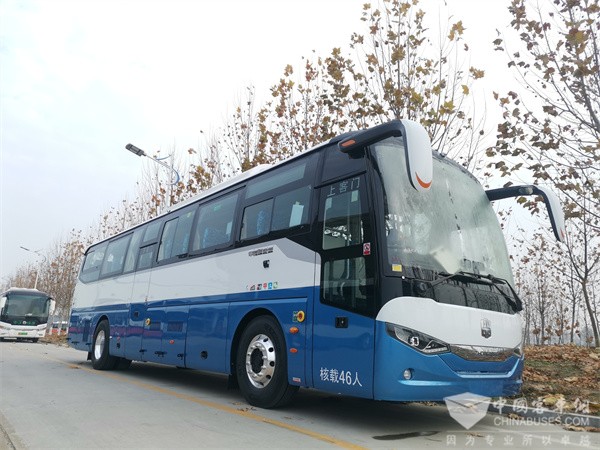 In addition, Shiteng electric bus creates more spacious and comfortable traveling environment for passengers and offers such amenities as low-back pad, automatic massage, ventilation and heating for bus drivers. Its vehicle control unit (VCU), motor control unit (MCU) and battery management system (BMS) work closely to help the bus deliver consistently powerful performances. Adopting sealed high-strength steel structure, ABS, fatigue driving alarming system, lane deviation alarming system, long-distance monitoring system, Shiteng has gone through electrophoresis treatment and reaches a water-proof level of IP68. It can wade through waters with a depth of 500 mm.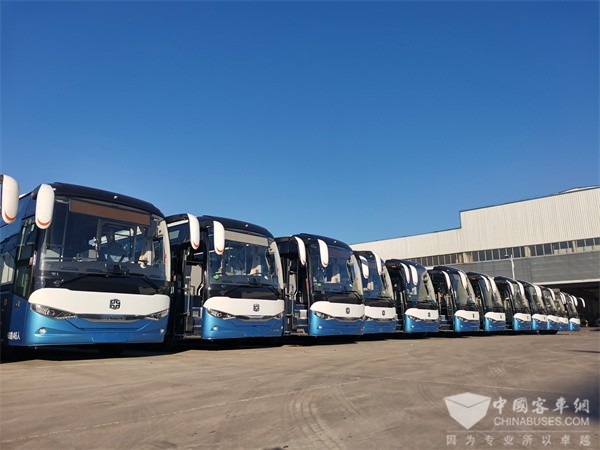 As one of the leading players in China's bus industry, Zhongtong is committed to providing green, highly reliable and energy-saving transportation solutions for its customers across the globe.
Source : www.chinabuses.org
Editor : Mark
Tags: Zhongtong tourist bus
Poster Press to save or share